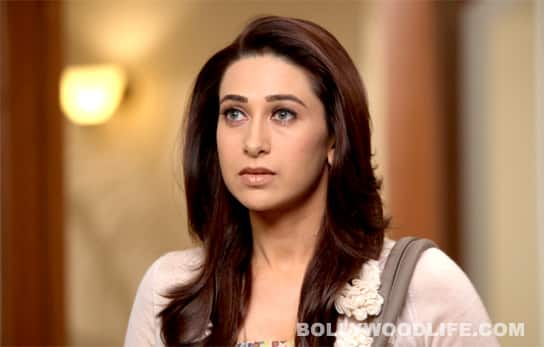 skip advertisement

Though the Dangerous Ishq gal is making a comeback to Bollywood after what seems like ages, she is not looking a day older than when we last saw her match steps with Shahrukh Khan in the 'Deewangi' song in Om Shanti Om
One of the biggest challenges that B-town girls have to face is that they are relegated to character roles once they are married and have kids. Some like Raveena Tandon are paired opposite actors like Amitabh Bachchan, a lot older than they are. In this scenario, it is fairly surprising that Karisma Kapoor bagged a role in a film where she is playing the leading lady, paired with Rajneesh Duggal in Vikram Bhatt's ambitious 3D film, Dangerous Ishq.
We got some photographs of Lolo and we were very impressed with the way she has maintained herself after all these years away from Bollywood and in a different life, after two children. In a recent interview, she told us that Dangerous Ishq reflects the lives of people living in a metro. It also looks at two sides of the coin: love and lust. It is said to be an erotic thriller and many scoffed at Karisma for taking up an offer that was not in the top league, the place that she had left for home and husband. She has taken up the challenge, however, and from what we have seen so far, we are impressed.
Check out the photographs and tell us if you like Lolo in her comeback film!
ALSO READ: Karisma Kapur: I chose TV over films for my family's sake