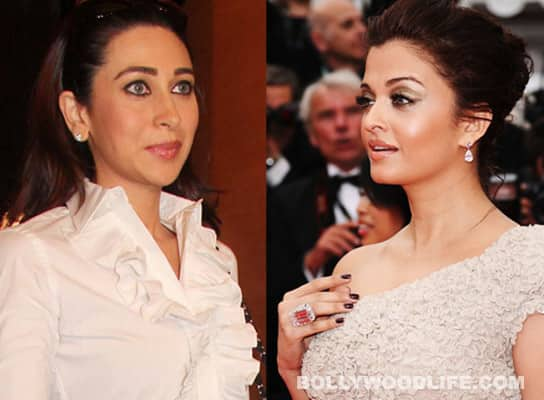 The actor will be walking the red carpet at the prestigious film festival for her comeback film, Dangerous Ishq
While Aishwarya Rai Bachchan has been seen at Cannes regularly for the past few years – either alone or with husband Abhishek or even the burgeoning bump that became Beti B – it is now the turn of Jr B's ex, Karisma Kapur. The actor is coming back to Bollywood with Vikram Bhatt's Dangerous Ishq and it seems she is trying hard to ensure that she makes a splash. She is already getting ready to showcase her new film at the Cannes International Film Festival this May. We hear that the initial plan was to premiere it at the festival between May 16 and 27, but that would have been a risky move, as the final match of the Indian Premiere League 5 is scheduled for May 28. Releasing the movie that close to the IPL can hamper its success, as filmmakers have found in the past. The plan now is to release Dangerous Ishq in India on May 11 and then take it to Cannes for the festival.
Just a couple of months ago, Jaya Bachchan hugged Karisma at a public function and proved to everyone that the relationship between the two families had warmed again. All the cold vibes generated after Karisma and Abhishek broke off their engagement nine years ago – for what reasons, we still have no clue, though we have heard more stories than can be told in a daily soap – seemed to have vanished. Kareena Kapoor too has been saying that she would love to work with Abhishek. With Aishwarya very likely to attend Cannes again this year – unless mommy duties beckon – we wonder what her reaction will be when she comes face-to-face with Karisma. Another hug in the offing?
ALSO READ: What Bollywood actually does in Cannes