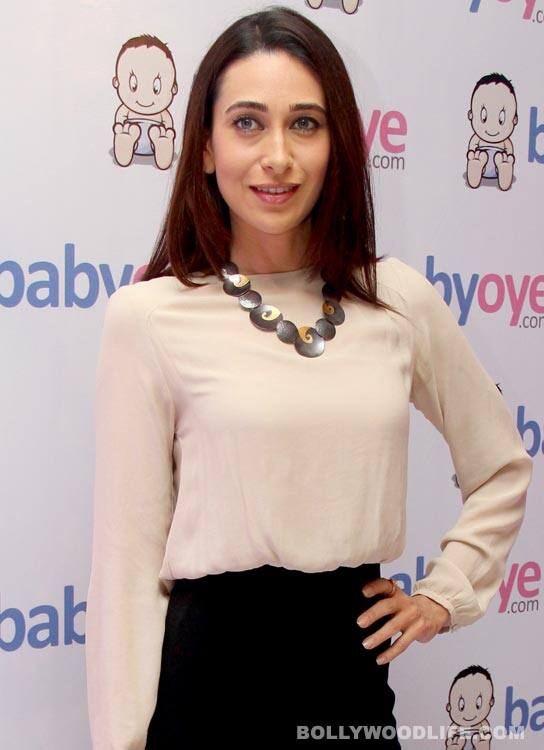 The actor who is a mother of two will be the brand ambassador and partner at Babyoye.com
She is not just a yummy mummy but also knows how to play her cards right. Actor Karisma Kapur, who is on a comeback trail in Bollywood after marriage to Sanjay Kapur and mothering two children, is giving serious competition to another comeback girl Madhuri Dixit as far as getting endorsement deals is concerned. Not only that, Karisma has gone a step ahead and invested in the brand she will be endorsing! Now that's a smart business move, wethinks. Babyoye.com, an online store for baby and mother care products has announced that supermom Karisma now has an "undisclosed stake" and is the "largest individual shareholder" in the company. Like, wow. Karisma apparently had already used the website for shopping for her babies and found it rather convenient. The actor said, "I'm spoilt for choice. And I can shop from home and get doorstep delivery. Which means I can spend more time with my kids. What more can a working mom ask for?" We agree. What more can a working mom ask for if she gets profits from the company she is buying cute kiddie stuff from, right? Guess Karisma could give some tips to new mommy Aishwarya Rai Bachchan – now that Jaya Bachchan and Lolo have made up!
ALSO READ:
Is Madhuri Dixit B-town's new endorsement queen?