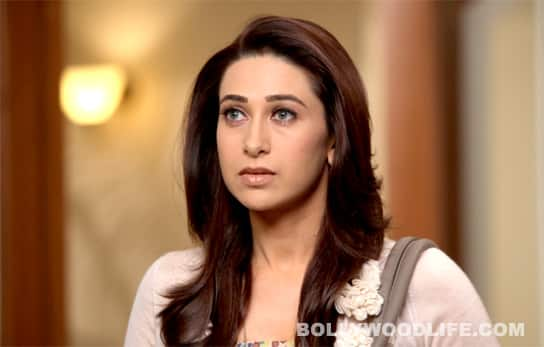 The Bhatts initially claimed that the film will be an erotic thriller, but looks like it's about past life
SPOILER ALERT!
A little birdie who is known for its dope on the latest happenings in Bollywood has just revealed to us the plot of Vikram Bhatt's upcoming thriller starring Karisma Kapur.Supermodel Sanjana (Karisma Kapur) and Rohan (Rajneesh Duggal), son of the top business tycoon are the most talked about couple in the uber cool society circuit. Sanjana rejects a lucrative modelling offer at the last minute because her instincts suggest otherwise. To her dismay, just then Rohan gets kidnapped and the captor demands a huge sum of Rs 50 crore as ransom. But the police are totally against paying the amount, as they believe it may not get him back. While death stares in Rohan's face, time is of essence. It is in this traumatic situation that Sanjana discovers she can see visions of Rohan and her in different eras. As she follows her hunches and connects clue after clue from her past life, she gets closer to him. From there onwards, Dangerous Ishq becomes a nail-biting suspense thriller. In a nutshell, the film is a story of Sanjana's tryst with destiny. Catch the movie to find out more.
Directed by Vikram Bhatt, Dangerous Ishq is set to release on May 11, 2011. But in all this we wonder what happened to the erotic aspect of the film that was promised. Did Karisma play spoilsport and change it? Guess only the makers and Karisma can answer that one. But will the audiences now watch it?
ALSO READ: