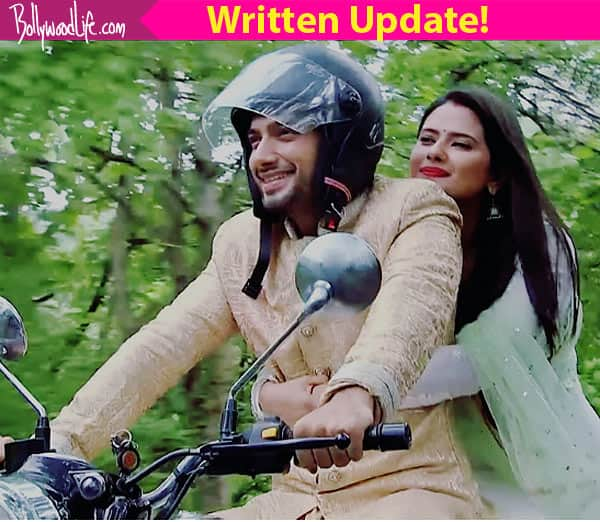 The episode begins with Rano urging Rishi to come to terms with the fact that Tanuja isn't Tanu. Tanuja (Kratika Sengar) finally breaks her silence and tells everyone that she isnt Tanu. On the verge of crying, Rishi (Ssharad Malhotra) recalls Tanu being hit by a bullet. He then connects the situation with what Bani and Neha had planned. Tanuja explains to them how she was unaware of the fact that her face changed and how, she tells them that she has no other option but to live with this face now. Rishi, who obviously doesn't believe her, claps sarcastically telling everyone what a good actor she is. He tells her that he hasn't been able to get over Tanu for two decades and Tanu's family itself plots against him.
He asks Tanuja if her mother taught her all these tactics or was it her grandmother. A confused and heartbroken Tanuja cries and doesn't understand who Rishi is referring to. She tells him that he has got it all wrong. Rishi warns her and asks her to stop all the drama when Tanuja tells him that Beeji was the one who did this to her. He asks her to not even take Beeji's name. He tells everyone that Tanuja is here only to ruin the family and that she had met Sandy the day there was a fire explosion. He tells them Sandy has always been a curse to the family and convinces them that Tanuja has deceived them. He tells Raaj, Beeji and Ahana that she is not the Tanu that they fought for and loved.  Tanuja cries inconsolably and tries to tell him that she has no bad intentions but in vain. Rishi refuses to believe her. (ALSO READ:  Kasam Tere Pyaar Ki: Smriti Khanna to enter the show to turn it into a love triangle?)
He tells her that even though Beeji gave the doctors Tanu's picture, it was Neha and Bani who decided into turn it into their golden ticket to rob him off his fortunes. Tanuja denies all the accusations Rishi makes against her. Rishi drags her to his room and shows her pictures of Tanu that he has hidden everywhere. He tells her that getting Tanu's face won't get her the love that Tanu deserved and had. He hugs Tanu's picture and asks Tanuja to get out of the house. She decides to console him but withdraws herself and cries.
Will Rishi find out that Tanuja is innocent and start falling for her? Stay hooked with us to know more!