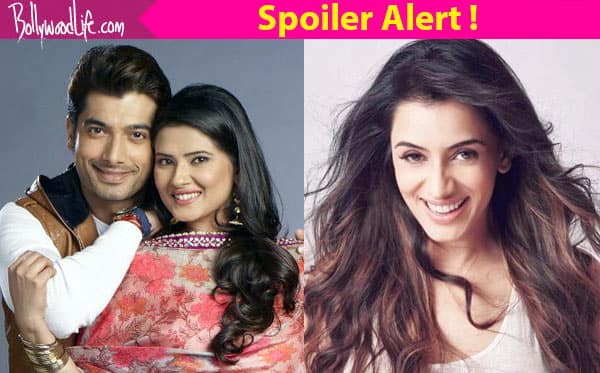 The tragedy in Rishi (Ssharad Malhotra) and Tanu/Tanuja's (Kratika Sengar) life seem to be never-ending in Kasam. In the coming episodes of Kasam, we will see Tanuja getting shot. She will go to the hotel where the terrorists have planned a surprise attack. Rishi and Malaika (Smriti Khanna) will try to escape from the venue. In a bid to save their lives, she will end up getting shot. Rishi will be moved on seeing that Tanuja took a bullet on her heart to save his life. He will burst out in tears. Malaika will be extremely upset on seeing this strong surge of emotion in Rishi for Tanuja.
Further on, Rishi will take Tanuja to the hospital. He will be driven crazy seeing her unconscious and tell the doctors to save her anyhow. Malaika will be surprised seeing this. Rishi will also propose marriage to Tanuja and she will cheerfully agree to that. Malaika will be shocked by these developments. She has come all the way from the US to marry Rishi.
Later, Rano (Vibha Chibber) convinces Rishi to get engaged to Malaika. Though he is not very happy with the arrangement, he agrees to it. He also finally wants to move ahead in life. A grand engagement will be planned at the Bedi household.  Tanuja is staying there with respect after saving him from the terrorists. She is also participating in the functions.
Rishi gets ready for the function while Malaika applies mehendi. However, his Nehru jacket is quite suffocating. Tanuja will come to his rescue and fix it. Rishi will notice a number of similarities in Tanu and Tanuja, which will leave him shocked. He will also accidentally hold her hand and feel shy about it. Rishi teases Tanuja for looking for opportunities to get close to him and she also takes his case.
A major twist will happen at the function where Rishi is supposed to put the ring on Malaika. Stay tuned for more updates on Bollywood Life….