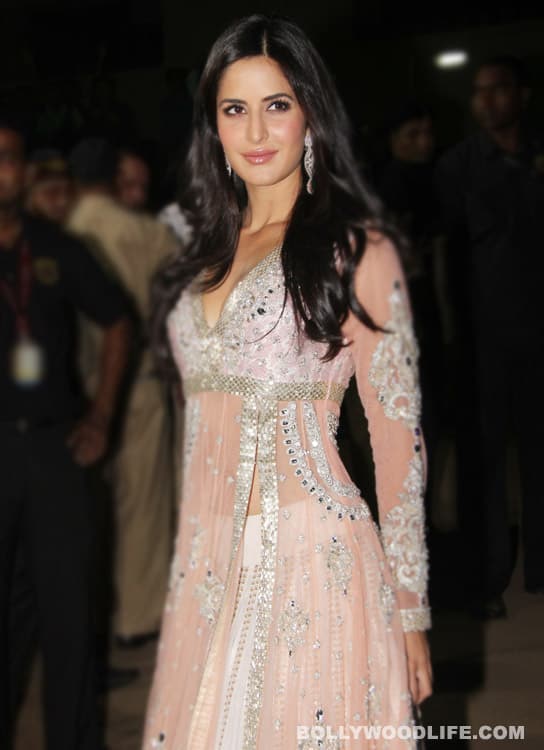 Kat is quite upset with the recent stories about her power struggle with the Band Baaja Baaraat girl over a makeup man
Looks like the stories about her cat-fights with various female actors have finally started getting to Katrina Kaif. Earlier, there have been reports about how she didn't get along with Priyanka Chopra and later about her problems with Deepika Padukone. But the recent story about her bullying Anushka into letting go of her makeup man Subhash, doesn't seem to have gone down well with her at all. Kat, who generally keeps mum about such issues, was quite vocal when quizzed about stealing Anushka's makeup man. "Those reports were really disheartening. I am not the kind of person who has walked around saying look at what I've done or how much I have achieved. I don't have that kind of ego. I have never behaved like that. So when I see people stooping down to that level and writing stories like these…it's the only time I feel something inside. I'm not asking for recognition or to write poems in my honour, but a little bit of a respect after working for these few years in the industry," says Kat. The actor, in fact, confessed that she doesn't mind reports about her closeness to a certain star, but convoluted reports that present her in the wrong light upset her. "I understand if you see me with another actor and say 'accha he and she are friends or something'. That comes with being a part of this industry. But coming down to this level is not nice," she says.
Kat goes on to add that she has no problems whatsoever with Anushka. "I don't know her (Anushka) that well. But I have met her and she's a lovely girl. She's just starting out now, and come on, I am a little more well behaved and decent than that!" says Kat. Well, Katrina, point taken!