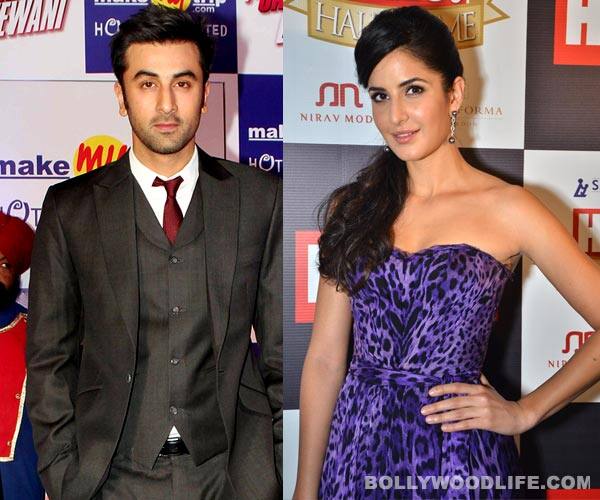 The two lovebirds can't seem to stay away from each other. After a hot and exotic holiday in Spain, they are now hanging out in the locales of Sri Lanka
Ranbir Kapoor has started shooting for Bombay Velvet in Sri Lanka and we sure there's more than just work happening for the Kapoor kid. There's obviously a lot of romance and coochie-cooing happening too, after all girlfriend Katrina Kaif is out there to keep her Barfi! beau some amazingly cool company. We hear while the Kapoor kid shoots for the film, Kat chills out in the room. In fact there are times she makes sure that she's around to have a dekho at Ranbir's thespian skills. We really hope that the babe makes the most of this vacation and learns a thing or two about acting from her boyfriend.
The ever expressive Kapoor can inspire Kat to convey some emotion on screen- with a great amount of grace of course! So after this holiday cum training session, do you think Kat will be much better in her next film…We keep our fingers and our toes crossed…Sigh!