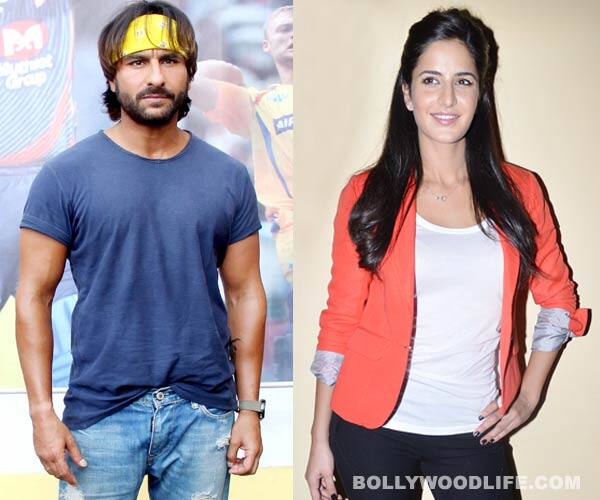 The duo's next with director Kabir Khan seems to have a title now!
It's stale goss that Katrina Kaif and Saif Ali Khan will share screen space once more, in Kabir Khan's next film written by crime writer Hussain Zaidi. The film, which is about retaliation-retribution-redemption after 9/11, is likely to be titled Daniyal Khan. Apparently, the original story by the crime writer is titled Daniyal Khan and the filmmakers may retain the title for the film too…
The film will go on floors on October 20 and the release date is still being worked upon. The film, produced by Sajid Nadiawala is likely to release towards the end of next year. Also, the Saif-Kat starrer will be Sajid's fifth film releasing next year. He already has lined up the release of Highway, adaptation of Chetan Bhagat's 2 states, Heropanti and Kick.
Now we wonder if we'll get to see some sizzling chemistry between Saif and Kat in the film tentatively titled Daniyal Khan. For now we'll have to wait and watch!