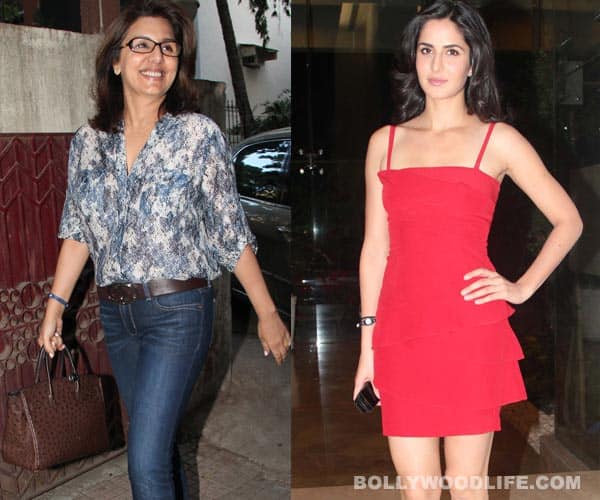 The Dhoom:3 actor came to Neetu Kapoor's rescue at a recent awards show. Wanna know how? Read on…
Katrina Kaif's personal life is so secretly guarded that most of her fans don't really know her true nature and how forthcoming and helpful she can be. This warm and caring nature of hers was evident at a recent awards function where the Dhoom:3 actor came forward and soothed her alleged boyfriend Ranbir Kapoor's' mother Neetu Kapoor's nerves.
Neetu, who was supposed to perform along with son Ranbir, felt a bit rusty since she was going on stage for a live performance after a real long time. But the pretty Kat stepped forward and gave Neetu some kind words of advice. She also told Ms Kapoor that if the senior actor forgot her steps mid-performance, it would be their little secret and the audience would never get to know about it!
And since Neetu has shared screen space with Katrina in Jab Tak Hai Jaan, it seems that the senior actor has a great equation with Kat and was totally put at ease by her caring ways. So, can we see this as a sign of more exciting things to come? Err.. a marriage dare we say! Or is just too soon? Let us know what you feel about the whole thing!