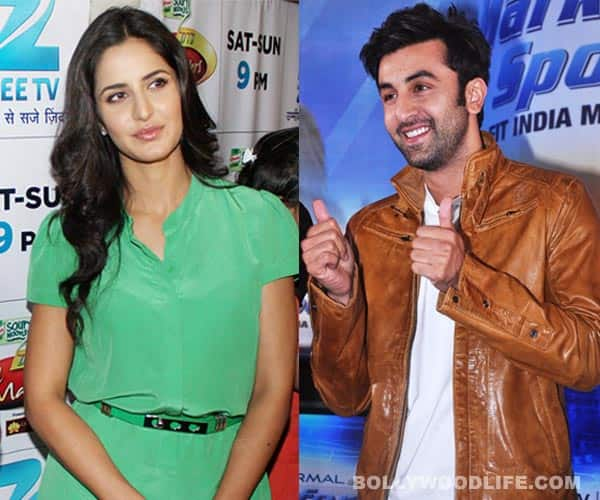 Contrary to all rumours, Katrina maintains that she is very much single! If that's true then what was Katrina exactly doing at Ranbir Kapoor's house in the dead of night?
People have strange curiosity about Katrina Kaif's love life. Kat's ardent fans too just can't see that she's single and constantly want a dollop of gossip on hunky men in her glamorous life.
Ever since Kat's once most talked-about relationship with Salman Khan went kaput, Kat has been constantly linked with Ranbir Kapoor! But Kat dismisses all the speculations that the Kapoor lad is the current love of her life. "I am very much single," reinforced the 28-year-old diva in a recent latest interview to a daily.
Kat, you really expect us to believe that? Especially after little birdies spotted you paying Ranbir a visit at his Krishna Raj residence in Bandra around 2 am on Saturday night! C'mon Kat, nobody's going to believe you are single. At least not until you stop making those secret post-midnight trips to the RK house!