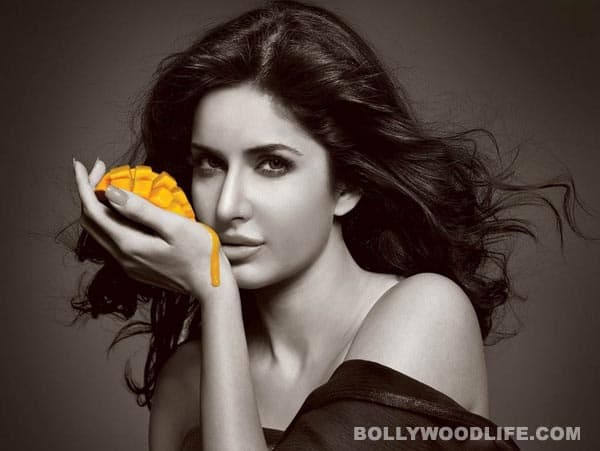 We fretted over whose mango drink would sell more. But Madam Kat remained unfazed. And here's why…
Yesterday, we came across Shahrukh Khan promoting Frooti, a mango drink that quenched his parched throat on a sunny day. And we wondered if SRK's advertisement – one that was aimed at the soaring temperatures of summer – would lead to a far better business than Katrina Kaif's ad filled with juicy innuendos for Slice.
Do you know what Kat had to say to that? "I think they are very different brands, and I see them as having different messages in terms of their marketing," KK said. Ummm, but aren't both the messages, however different, aimed at selling mango drinks? Kat agreed by saying, "Yes, the competition is high." Even so, she refused to comment on her Jab Tak Hai Jaan co-star's ad. Politically correct, we say.
In the latest ad of Slice, you will see Katrina getting playful while roaming with her boyfriend as remix of the song Haal kaisa hai janaab ka plays in the background. According to our feathered friends, Kat will be seen in a playful avatar here. Just playful or playfully seductive, we wonder.
But you tell us peeps – what do you think will rule this summer: A parched throat or a playfully seductive sip?