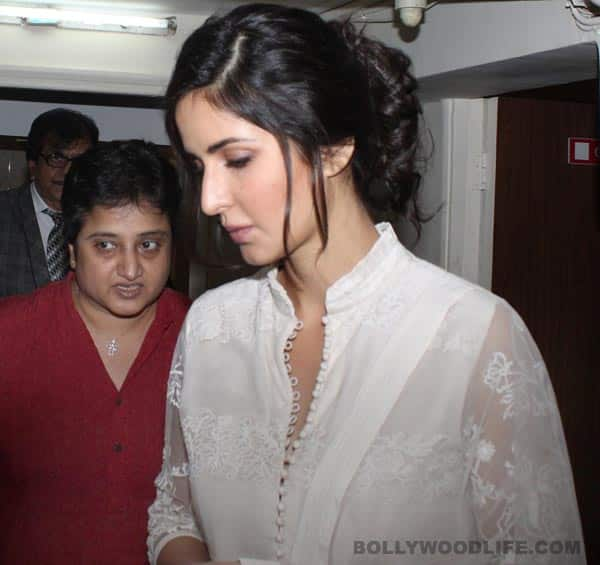 skip advertisement
We spotted the Ek Tha Tiger babe in her most classy avatar and we were absolutely enchanted by the glam babe's unbelievable serenity. Take a look!
She's class personified! Katrina Kaif's elegance, grace and simplicity make her the ultimate diva descended straight from the heavens. But when you sit back and contemplate Kat's angelic beauty, it amazes you for one simple reason. The 28-year-old can seduce you by giving you a peek of her impossible midriff and desirable curves as the quintessential Sheila. She can unleash her wild streak by becoming the lava-hot Chikni Chameli. And yet Kat manages to make us her ardent devotees without looking vulgar or raunchy.
She always comes across as sassy, sexy and absolutely unattainable. So when we spotted Kat recently wearing a chic salwar kameez we were mesmerised by the sheer minimalism on display. The pristine white outfit, the intricate chikan embroidery work and the effortlessness with which Kat carries herself spells unbeatable sophistication. Kat's kohled eyes peeping around with those shy glances, her graceful lips smiling gently and the soft hairdo add prose to the seemingly lyrical splendour she creates as she moves elegantly. The concoction creates a simple classic beauty that will be etched in your memory to be cherished forever!