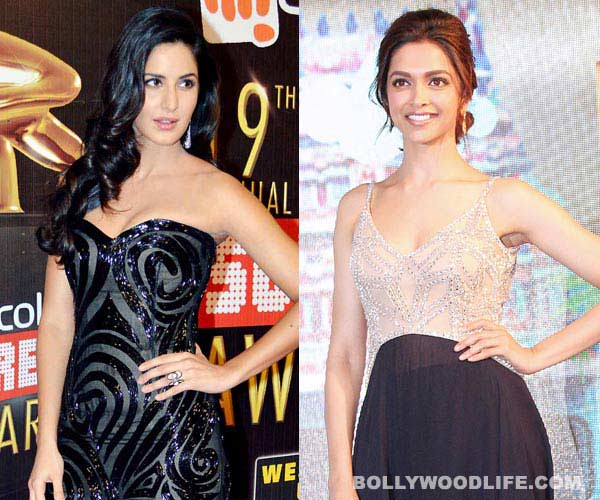 After working in only one film in 2013, which made history, Kat has four releases this year
Katrina Kaif is on a high after Dhoom:3. She is now part of the biggest hit of Hindi cinema.
And it doesn't look like the record will be broken anytime soon. Here, the actor talks about what's ahead in 2014, her forthcoming films and competition. Read on…
Now that Bang Bang has been delayed what do you plan to do if you have free time?
I don't have time to do anything. I have four back-to-back films and even if Bang Bang does get delayed because of Hrithik's health (it is not up for shooting in January), the dates will go straight to Anurag Basu or Kabir Khan or Abhishek Kapoor. So there's no scope for going anywhere or doing anything. But I think BB will be on schedule.
You and Kareena have been the contenders for the No 1 position for years now and now Deepika is being talked about as your closest competition. Comment.
Why would I? (looks irritated) People have been talking about me and Kareena for years and now Deepika had very successful releases this year. So what's there to have a take on it?
What are the films you have this year?
I have four films. There's Anurag's Jagga Jasoos, Siddharth Anand's Bang Bang, Kabir's Phantom and then there's Gattu's Fitoor.
Are you being selective about the number of films you are signing?
This year when I was working for Dhoom:3, with the delays and the work that I wanted to put into it, it just happened that I took up less work. Since I had put so much into D:3, I guess I got a little consumed by it or caught up in it perhaps… It was just one of those things… There really was no great explanation for it. All I can say is that I was following my heart. I wasn't pushing myself in places that I didn't want to be in. These decisions I took on my own. After D:3 shooting got wrapped and I looked around me, there were a lot of nice films out there and I picked these four as they were the most instinctive and genuine. As an actor, I wanted to try and create something and feel a little new — those were the choices that I made.
Do you have an equation with Deepika?
No (coldly). I don't have any equation with her. I am cordial with everyone but I have no equation with Deepika. Everyone is here on the merits of their work and if someone has three hit films this year, someone else will have three hit films the next year and so it goes on. The focus will shift to that person accordingly and that's the way it should be.
Your reaction to Kareena's comments about your marriage to Ranbir on KWK?
I took it in good humour, which is exactly the way it was said. In retrospect, I do feel people have gone on a bit too much about it but I feel soon it will blow over and everyone will forget about it.
Even Aamir and Kiran spoke about you and RK on KWK…
In fact, Aamir has asked me to watch the show at his home. You have to accept that there will be phases when people will talk about this and phases when they will talk about something else. It's all part and parcel of the game.
Don't you want to be free and flaunt your love by being open rather than hide it behind closed doors?
I live my life exactly the way I want to. Nothing stops me from going out or being anywhere that I want to be. I am doing whatever I want to do. I do not live my life according to any restrictions whatsoever! I just don't want to speak about it in print because I can't see one logical reason to.
Story text courtesy DNA