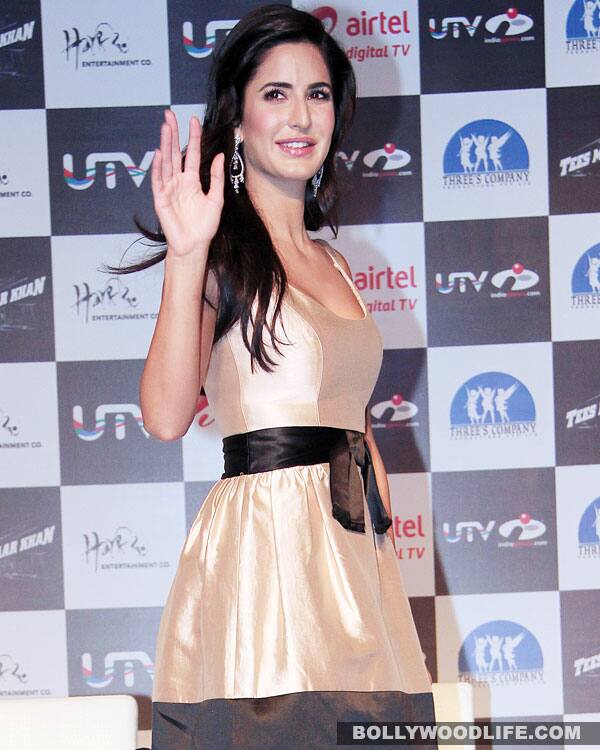 Yes, you read that right. Aamir too will take up strenuous training to fight back. Who do you think will win this ferocious battle?
Heroes bludgeoning hundreds of goons with their unbelievable might is a regular feature in our Hindi cinema. But have you ever seen the battle of opposite sexes playing it out with full force? Yash Raj Films' much awaited film Dhoom 3 will dish out that never-seen-before experience. A little birdie who keeps a close watch on the recent actions of Bollywood (in this case literally!) has informed us that Katrina Kaif is training hard to do some kickass action in Dhoom:3. In fact, the quintessential Chikni Chameli will soon be seen kicking the butt of none other than Aamir Khan who is playing a super villain in the film.
We also hear that this fight between Kat and Mr Perfectionist will be an all out fist-to-fist clash. It will be shot aesthetically with the able support of the latest in technology. Now, this news has got Aamir Khan excited too (and yes he is willing to be kicked with all pleasure) In fact, Aamir wants this action sequence to be so well synchronised that he has expressed his willingness to train with Katrina to perfect each other's moves. Aamir will start training for this sequence once his reality show Satyamev Jayate goes on air.
We know Kat is a tough girl but this time round she has decided to lock horns with the perfectionist Khan of the industry. We can't wait to find who will win this high-octane fight in the end. What about you?