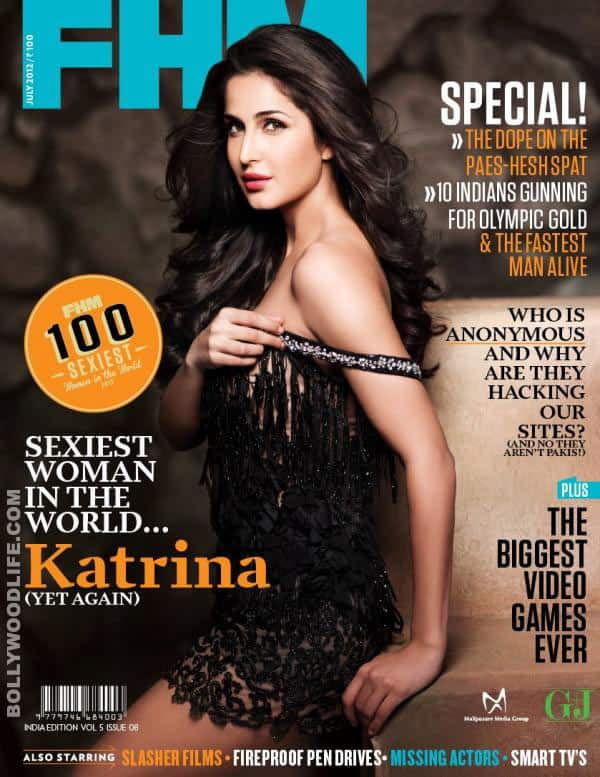 The Ek Tha Tiger seductress has been crowned the sexiest woman on the planet by popular men's magazine FHM. We bet you just can't take your eyes off this delicious cover
She rules our dark fantasies unquestionably. Just visualise the slender waist of the quintessential Sheila or the well-choreographed booty of Chikni Chameli and you will know why Katrina Kaif never ceases to capture our collective imagination. And why just in films? Kat is equally sensuous and desirable in the commercials that she does. Remember the Aamsutra ad campaign!
And now the gorgeous actor is all set to tickle naughty thoughts again on the cover of the July edition of FHM magazine. In this cover-shot Katrina dons a black outfit that strategically displays her slender arms and her interminably long legs. We loved the intricate design of the beautiful black outfit, but what caught our attention immediately was the way in which Kat has slipped down the strap of her top to show off her slender shoulder.
We believe Kat's deep brown eyes, elegant lips and tumbling mane make for a droolworthy mix. Tell us if you think this girl is the ultimate sex symbol of all time…