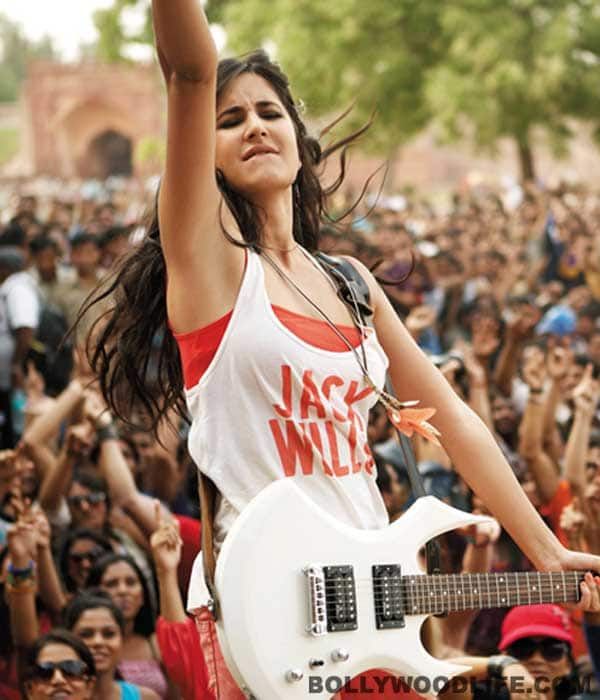 The Ek Tha Tiger actor has become used to the baseless stories about her and Salman Khan doing the rounds
Katrina Kaif has come a long way in Bollywood and has made a place for herself in the top-league. She has had her share of highs and lows, but right now she is one of the highest paid girls in B-town. The fact that she is doing two films simultaneously, with Shahrukh Khan andSalman Khan, says a lot about her enviable position and that has lead to a lot of rumours about her doing the rounds. Talking about these untrue stories in a recent interview, the 'Chikni Chameli' babe said, "When we start working for a movie we go in as professionals.I am here to do my job and if people want to highlight baseless stories then it's up to them. I don't think that these stories will have any affect on my work and the film. I am never bothered about such stories. Why should I? I think it's what every actor goes through. When you start working in the industry, people talking about you becomes a part of your life. Why analyse it so much?" Wethinks Kat has learned her lesson and the best way to silence the gossip-mongers is to focus on the films that she has in her kitty. Do you agree?
ALSO READ: Shahrukh Khan summoned by Jaipur court for smoking in public!