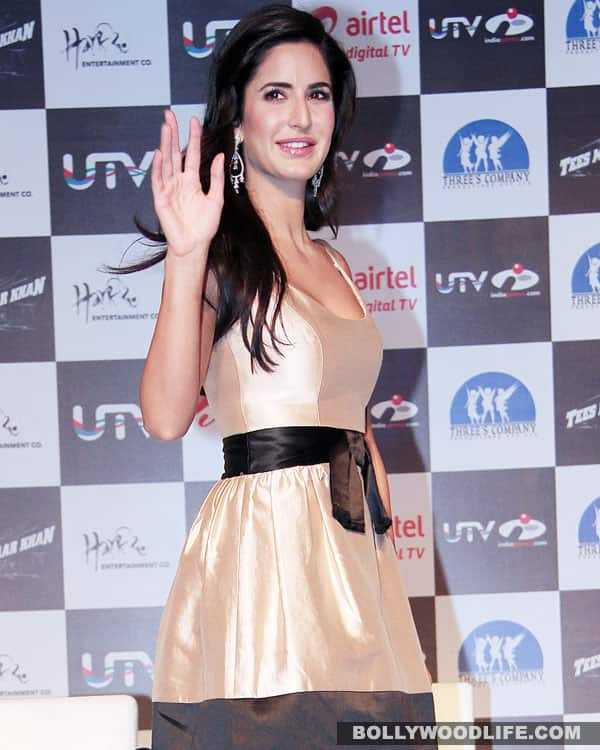 The quintessential item girl of B-town, Katrina Kaif made a shocking revelation saying that flexibility is a huge issue for her
When you have some of the most popular item songs to your name and you shake your booty with the hottest silver screen hunks, your fitness and energy levels are taken for granted. Ask Katrina Kaif, who has given us delicious delights in the form of Sheila and Chikni Chameli, and you will know that keeping fit is not easy even if you are appreciated for those enviable dance moves and a lithe body.
These days Kat is gearing up for a demanding role in Yash Raj's upcoming film Dhoom 3 in which she will be sharing the screen space with none other than Aamir Khan for the first time. Though Kat is excited about working with Mr Perfectionist, there are certain issues the 28-year-old actor is concerned about. "I don't think my body is very flexible. What if they find I can't do some of the things required for the scenes?" said Kat in an interview.
We hear that for the next 10 days Katrina will be training for four hours every day at the Yash Raj Studios, where a floor has been specially rigged up for the practice sessions. These workouts will be extremely grueling and will test Kat's stamina.
Katina will be playing a ballet dancer in the film and she's required to do some exhaustive action scenes. And Kat is quite nervous about being able to pull it off. "This is a huge challenge; sometimes I don't know why I sign up for such roles. Why can't I just stick to the saris, eat what I want and be happy?" Kat said. And we thought being a high-profile actor is all about preening and prancing before the camera. Given Katrina's plight, we urgently need to change our stance on that one!