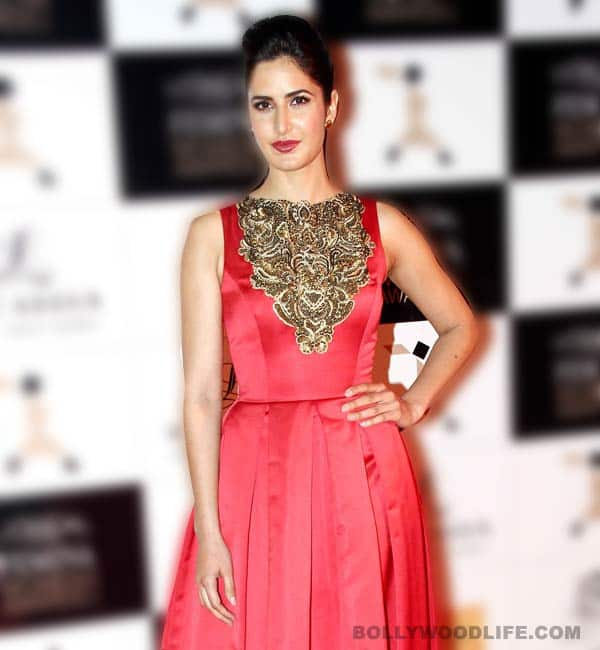 Read on to know the full story
Buzz is that Katrina Kaif paid over Rs 1 crore for two designer gowns that she will be flaunting in her upcoming film Bang Bang opposite Hrithik Roshan. Apparently, Gavin Miguel was brought on board to design gowns for Katrina. However, the costs went too high and the production house was reluctant to pay, which is why Katrina decided to pay for her own gowns.
A source was quoted, "Anaita Shroff Adajania had sourced a gown for this sequence that will be shot in Prague from July 10 onwards. But the production house didn't like it much and asked designer Gavin Miguel to make a gown instead. He then made two gowns — one red and one orange — for the song. But with the cost of Katrina's costumes totaling up to more than a crore, the production house was reluctant to pay for Gavin's creations and Katrina decided to pay him for the same."
The source added, "Katrina did not want to compromise on the quality of her clothes but the film has already crossed the budget allotted for her costumes. So she offered to pay for the gowns as a goodwill gesture."
Gavin Miguel confirmed designing gowns for Katrina in Bang Bang. He said, "Yes, we have made two gowns for Katrina." While Gavin confirmed this, Anaita denied that her gowns were replaced by his creations. She said, "But yes, we get Gavin to make clothes for us on a regular basis."
Well, if it is indeed true that Katrina paid for her own gowns, we are sure they must be exquisite! We can't wait to see Katrina in those gowns in Bang Bang!