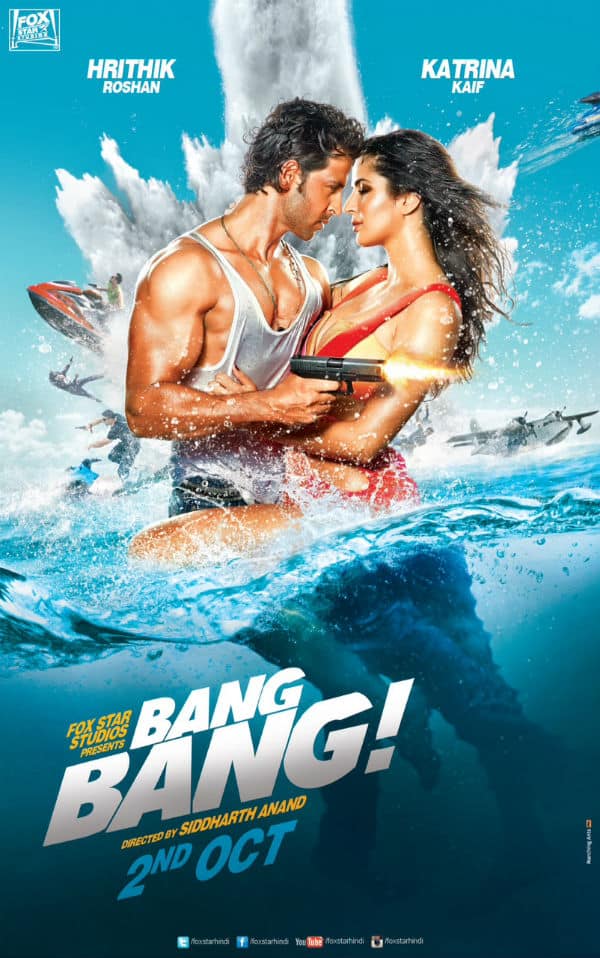 The beauty is seen wearing a red bikini in the poster
Dhoom 3 star Katrina Kaif certainly took the entire nation by a storm with her sexy stint in her debut movie Boom which was released in 2003.
The diva was seen doing a handful of steamy scenes with bad boy Gulshan Grover. Interestingly, Boom was the only movie where we saw Katrina donning a bikini. Post that, the hottie hasn't been seen wearing one in any movie. Ms Kaif has certainly surprised us all by showing off her sexy avatar in a red swimsuit alongside Hrithik Roshan in the Bang Bang movie poster. This is the first time the beauty has worn a sexy swimsuit for a film poster. Reportedly, Katrina has only worn this just for the poster and not the film.
Well looks like after being spotted holidaying with Ranbir Kapoor in a red and white bikini, the gorgeous lass has certainly become much more comfortable showing off her sexy bod in a two piece. Although we would have loved to see her pulling of the Bang Bang poster stint in the movie, we hope to see Katrina fulfilling our wishes in the near future! What say BollywoodLifers?