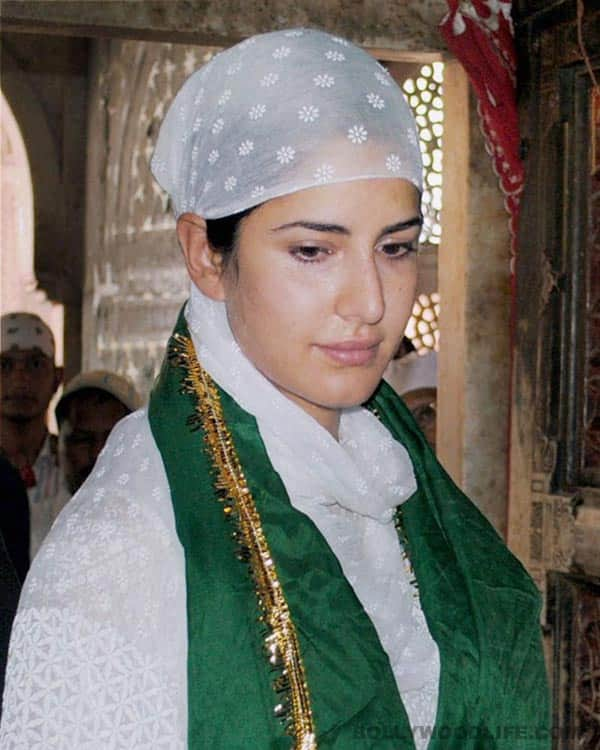 The actor, who celebrated her birthday on July 16, prayed at Salim Chishti's shrine near Agra
Bollywood babe Katrina Kaif paid a visit to Sheikh Salim Chishti's dargah in Fatehpur Sikri near Agra on July 18. The Dhoom:3 girl turned 29 on July 16 and this was her post-birthday trip to the holy place.
Katrina is an ardent devotee of Chishti and often prays at the shrine. The actor wants to take her devotion to the next level and shoot a film song at the sacred venue, knowing that some Bollywood films have already been shot there. As long as it's a devotional number, we don't mind it being shot there!
We like how Kat is looking peaceful amidst spiritual vibes at the dargah. Clad in a white Lucknowi salwar kameez, she's not even wearing any makeup and still looks good. Check her out!
Photos: NDTV Movies