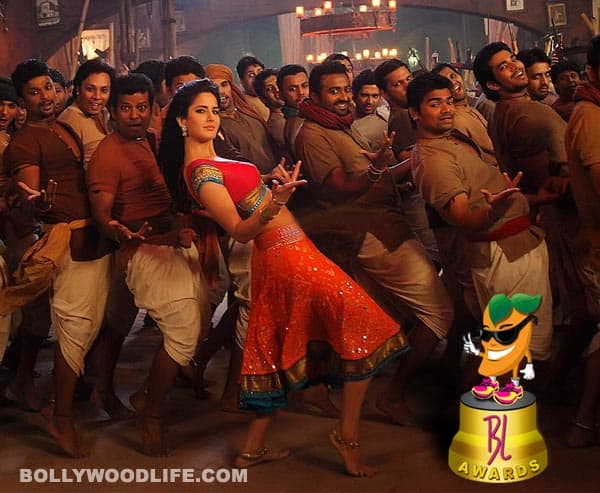 The Ek Tha Tiger actor's raunchy appeal as Chikni chameli bagged her the Hottest Item Song award
Hats off to Katrina for her splendid dance performance in Karan Johar's Agneepath! She pulled off the song with great aplomb with full conviction and passion, even without knowing much about the desi lyrics, and hence Chikni chameli is considered one of the most memorable item songs of recent times.
It has been voted the Best Item Song with 47 percent votes, but had stiff competition from Kareena Kapoor's Fevicol se, which unfortunately got ranked second with 44 percent votes. Maybe because item song lovers didn't find enough chutzpah in Kareena's latkas and matkas, as compared to Malaika Arora Khan's provocative dance steps as Munni in Munni badnaam hui. But that doesn't take away Bebo's popularity as Halkat jawaani, which is at number 3 position with 3 percent votes. Both Rani Mukerji and Malaika Arora Khan failed to impress the audience this time with their songs Dreamum wakeupum and Anarkali disco chali, as they got 3 percent votes respectively. Chokra jawaan re and Mala zau de scored just 1 percent each.