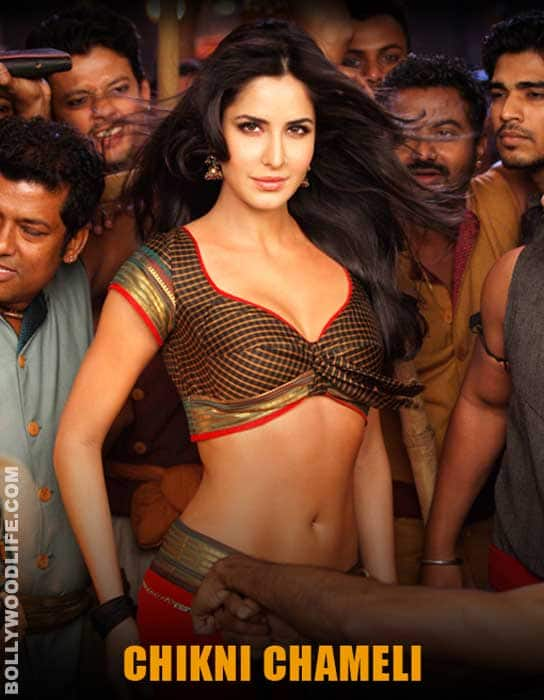 The filmmaker adds it was he who started the trend of item songs in Bollywood, with songs like Sarkaiyee lo khatiya
Director David Dhawan, who worked with Katrina Kaif in Maine Pyaar Kyun Kiya?, is impressed with the actor's Chikni Chameli act in Agneepath, and is happy with the success of the song. The director says he is happier because he credits himself for pioneering not just the trend of raunchy item songs, but also Katrina's career in commercial cinema. "I started the trend of raunchy item songs with Sarkaiyee lo khatiya jaada lage in Raja Babu. And now look where it has gone," said Dhawan. "When Katrina did her first major film, it was with me – Maine Pyaar Kyun Kiya?. Look where she is now! I am very proud of her and of Karan Johar for getting her to do Chikni Chameli," he added.
If the grapevine is to be believed, Dhawan has decided to add a very special item song in his new film, the remake of 1981 film Chashme Buddoor. In the song, three young male leads Siddharth, Ali Zafar and Divyanshu Sharma, together with Rishi Kapoor will shake a leg in the company of a foreign female face, whose identity is being kept a secret. "It's a very special dance number," promises Dhawan, admitting that Chikni Chameli has brought new life to the trend of item songs. "Someone like me, who did it so long ago now has to move beyond the rustic folk type of item. I feel the trend has reached a bend. The curves have to be used differently," he said from Goa, where his son Rohit Dhawan gets married early next month.
Of the preparations for the D-day, he said: "It'd be a very private family wedding, with just a handful of very close friends from the industry. So I don't know where those imaginary guests lists for the shaadi are being prepared in a section of press…probably conjectures based on actors who have worked with me in the past," Dhawan said. "But that's not how it works. We'll have a private wedding in Goa, then a huge reception in Mumbai where we'll invite the whole film industry." Dhawan is uber excited, and said: "This is the first shaadi (wedding) in our house since mine."