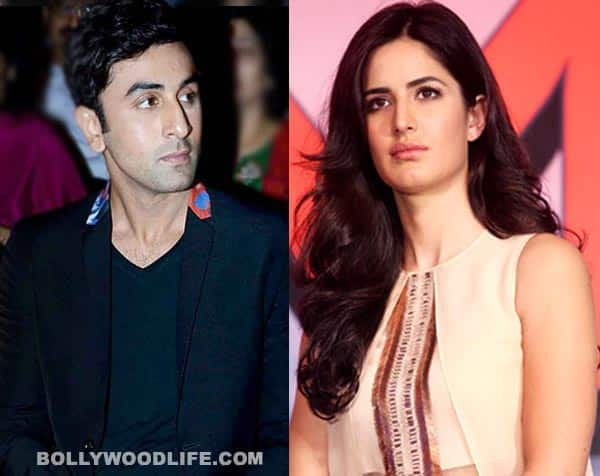 The couple's relationship has always been surrounded by controversies and here is the latest one. Read on to find out…
Katrina Kaif and Ranbir Kapoor have been dealing with controversies ever since they started dating. Also, Ranbir's bungalow Krishna Raj has become a hub of photo journalists who stay there day in and day out trying to get a click of the celebs coming in and out of the house. The guards and the car drivers, however, have always tried and maintained to keep the couple away from the prying shutterbugs. But not this time.
Our khabroos inform us that recently when Kat came in to meet her darling RK at his residence, she couldn't escape the media and it was her driver who came to her rescue. Yeah you heard it right! Katrina's guards managed to push aside the cameramen and other fans so as to give the heroine's car a free passage into Krishna Raj, but some fans managed to enter in and started clicking photos. At that point when the driver felt that it was going a bit too much and the heroine was feeling uncomfortable, he decided to stop the car, and shout out at the prying fans. Grapevine has it that they had a heated argument and many media people were also witness to it. "Katrina's driver is used to the attention, but the fact that the crowd tried to barge in and were caught peeping inside the gates got to him. And he got into a heated argument with a fan outside the bungalow," said an eyewitness while speaking to a leading daily.
We hope that all goes well with Ranbir and Katrina, who are all set to start shooting the second schedule of Jagga Jasoos. For more such inside gossip from the world of the glitterati, keep reading this space.