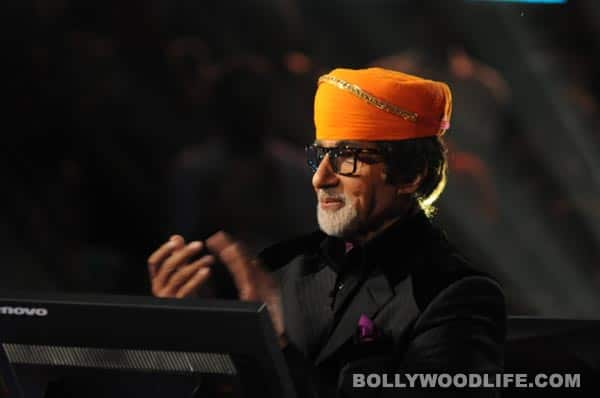 skip advertisement
The elegant and gracious host was surprised by a contestant's gesture of gifting him with a…find out what
Amitabh Bachchan's 70th birthday is fast approaching. And the excitement is so very palpable on the sets of India's favourite quiz show Kaun Banega Crorepati?, the show which he has been hosting with perfect elegance and élan for years now. But that's expected, right? So what's this fuss about, then?
Apparently, while we were busy waiting for Mr B's birthday to arrive, Nathusingh Bhagrot, a contestant on KBC 6, came up with a delightful gift for the quiz master. And do you know what it was? A traditional Rajasthani pagdi! Awwww…cho chweet!
And guess what, Amitji decided to don the head gear then and there, much to the surprise of the contestant. And Bhagrot, for a teeny-weeny while, couldn't get over the fact that the super-famous film star had decided to flaunt his humble gift on national television. But then, Amitabh being the gracious host that he is, we almost saw it coming, right?
So all you KBC fans, don't forget to watch the awwsome episode of this quiz show and tell us if you like Amitabh Bachchan's pagdi-look!