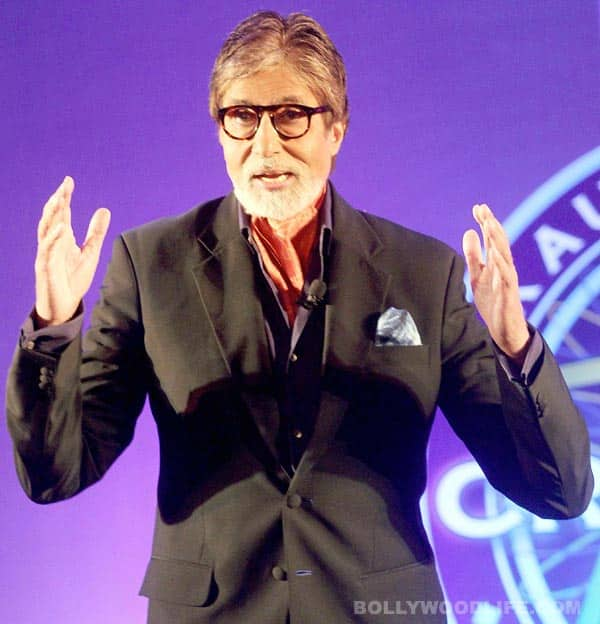 The seventh edition of popular game show hosted by Amitabh Bachchan will undergo some changes this year. Read on to know more…
Kaun Banega Crorepati is back with its seventh season, and this time it's bigger and better. Produced by Big Synergy, the show will be helmed by none other than Amitabh Bachchan. The show will be aired on Sony from September 6 has undergone a few changes. So what is going to change this time?
Maha Crorepati with Rs 7 crore
The makers are calling it as Maha Crorepati, and why not? After all, the moolah has increased this time. Yes, you read it right. The prize money will be Rs 7 crore and the participants will have to answer fifteen questions instead of twelve. There will be four questions in the Sapta Koti Sandook, a brand new feature that will give the contestants a chance to win from Rs 1 crore to Rs 3 crore, Rs 5 crore and ultimately the jackpot of Rs 7 crore.
Yet another interesting change is in the Fastest Finger First round which will have three questions instead of one and the contestant who does it the fastest, will make it to the hot seat. So reaching to the hot seat is going to get tougher.
New lifelines on KBC 7
KBC 7 will have more choice of lifelines this year. Our old lifelines Phone a Friend and Audience Poll continue to be there, while Flip the Question (Alat Palat) returns in the place of Ask the Expert, and 50:50 comes back in the place of Double Dip. That's not all. A brand new lifeline called Power Paplu has been introduced. This lifeline will aid those who seek to revive any already used lifeline. The central theme of KBC this year is 'Seekhna band toh jeetna band'. Apart from this, the show will be shot on a new set with new elements, which will make it look hatke from the UK-based show Who Wants To Be A Millionaire?.
Speaking at the press launch of KBC, Sneha Rajani, Business Head, Sony Entertainment Television said, "If format is the soul of the show then Mr Bachchan is the heart of the show. We have shot three episodes and I must tell you that Shahenshah is roaring and how." We couldn't agree more! KBC without Big B is like Mumbai without vada pav.
When the Satyagraha actor was quizzed about his general knowledge and taking to the hot seat, this is what we got, "I do sit on the hot seat. Sometimes we fool around but I really can't go beyond two questions." While we were okay with this, what amused us what Big B was oozing sarcasm when a journo failed to answer the fastest finger first question. Not fair Mr Bachchan!
The pilot episode of KBC 2013 will have Sonu Nigam starting the show by singing songs from Big B's old movies.