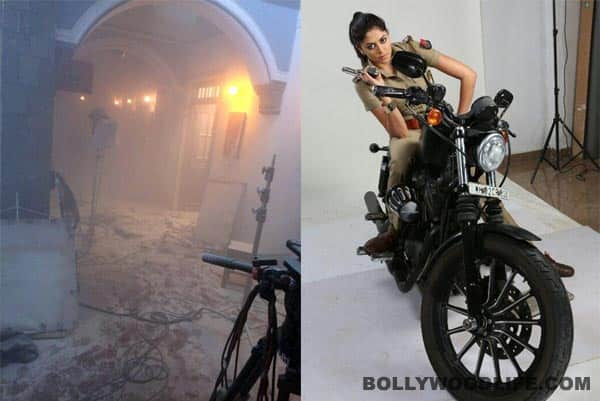 The comic actor saves the day by sheer presence of mind and bravery
It was a scary situation on the sets of Sab TV's popular show, FIR when a sudden fire broke out causing absolute chaos.
According to reports, the fire was caused due to a short circuit, but the crew managed to douse the fire in time. Luckily, no one got severely injured and the fire was contained before it could cause too much damage.
Apparently, Gopi Bhalla was the only actor who got the worst of it all as his pants caught fire. However, Kavita Kaushik, who was near the actor saw the fire and immediately doused it with a bucket of water. Her presence of mind saved the actor from major burns. Kudos girl! She later tweeted, "Fire on the sets! No one hurt! Fire extinguishers averted a massive mishap! Thank the Lord for his mercy!"
The shoot was stalled for three hours; however, everything is back on track now. It was indeed a close save, but we are glad that everyone safe. Touchwood!