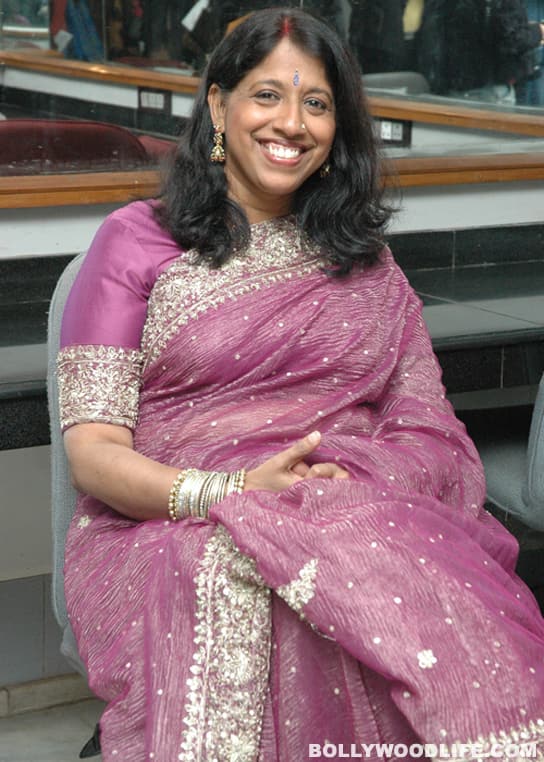 Popular singer Kavita Krishnamurthy has been in the music industry for over two decades but the veteran singer  rues the lack of good lyrics in today's otherwise trendy works
"As the generation advances its taste does change and it is not always necessary that they will like what we liked. The old Hindi film songs are evergreen and will be loved even after a decade. What I think about 'the happening and trendy songs of this era' is that less attention is given to the lyrics, which are a very important part of any composition," Kavita said."However, there are some songs, which are really good and are my personal favourites like Piyu Bole from Parineeta or Tu na jane aas pas hai khuda from Anjaana Anjaani, Tere mast mast do nain from Dabangg," she added. Kavita has been singing since the age of nine and has given melodious hits like Aaj main upar, Mera piya ghar aaya, Pyaar hua chupke se, Dola re dola among others.
The 53-year-old singer admits she is not getting a chance to sing good songs anymore. "I certainly do miss singing such songs. The thing is that I am not getting the songs that I used to, songs which are challenging and yet fun to sing," said Kavita, who has also sung many devotional songs. "I don't ever bother if the music director is a big name or a debutant. If the work is fun and challenging, I would love to work with them. I wish to sing a peaceful Sufiana song," she added.
Kavita was conferred the prestigious Padma Shri, India's fourth highest civilian honours in 2005. The singer, who's popular song Hawa hawaii was recently re-mixed in Anurag Kashyap's Shaitan, says she personally doesn't like re-mixes. "Well, I personally don't like the remixes, I find original better. But if I look at it from other angle, people picked up my song from other songs to remix, which means it still has the ability to amaze the audience. So it also feels good," she said.
Kavita, who is married to violinist Dr L Subramaniam, has sung for actors like Shabana Azmi, Sridevi, Madhuri Dixit, Manisha Koirala and Aishwarya Rai, and now wants to sing for Vidya Balan, Nandita Das and Konkona Sen Sharma. "I would really like to sing a soulful song for Vidya Balan, Nandita Das and Konkona Sen Sharma," she said.
Your take on the increasing competition in music industry? "Competition exists in every era. During my time there were other veteran singers like Alka Yagnik and Anuradhaji (Paudwal) but there was no stiff competition, which is often defined by jealousy," she said. "Music is for spiritual elevation, but if you add jealousy to it, you only tend to shrink your talent. As far as the question about me earning my bread and butter goes, well, I always felt that god's blessings are were with me, so struggle as such was unfelt…," she added.
Kavita is currently working on an album which will be composed by her husband and will release in mid 2012. The album will also feature a song which she has sung with singer Lucky Ali.