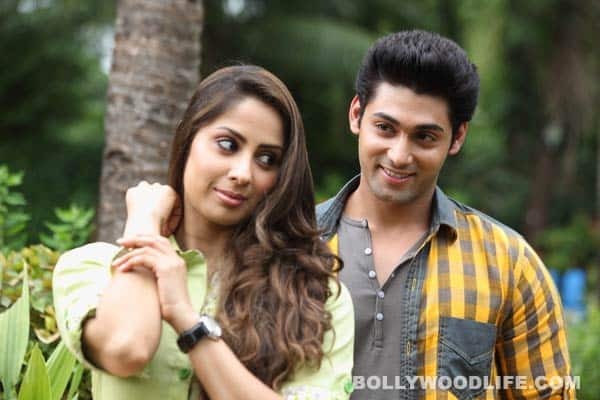 It's true that love is not bound by age, but who says it isn't complicated…
After getting the green signal from Saanchi's (Sangeeta Ghosh) family, Dhruv (Ruslaan Mumtaz) takes her to meet his folks, and there are a gazillion factors to weigh before the actual meet. While Dhruv is chilled out and relaxed about introducing Saanchi to his parents, his ladylove is nervous as hell.
When his parents accidentally meet Saanchi, they imagine her to be some kid's mother – come on, she doesn't look that old either! And his parents are busy crafting a plan to get Dhruv hitched to his childhood friend Ankita (Hunar Ali). It's obvious for Saanchi to feel left out and old in such circumstances.
Things take a turn for the worse, when Ankita keeps butting in between the love birds. Dhruv is oblivious to Ankita's intentions, and believes that it's Saanchi's over imaginative brain at work. Saanchi starts feeling uncomfortable with the whole bond that Dhruv and Ankita share, and being out of the picture is further making her jealous. Initially the lawyer dude enjoys the jealousy, but soon realises that pushing it, isn't very wise. He tries to convince her of his love, but Saanchi reveals his parents' plans about getting him and Ankita married. She also says that she feels, somehow she will never fit in his world.
Is Saanchi overreacting too soon? Or will Dhruv's closeness to Ankita affect his relationship with Saanchi? Keep watching this space to find out more.