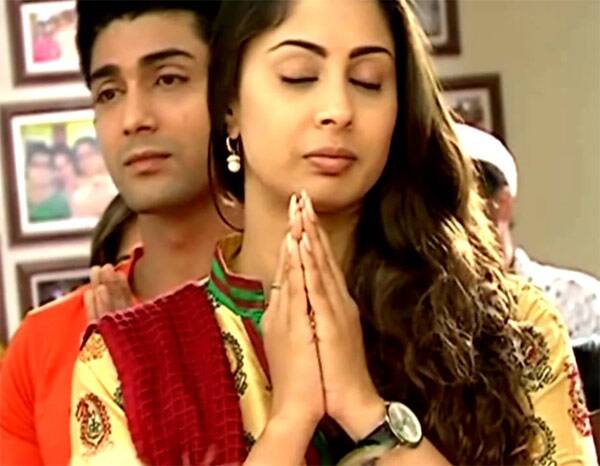 Age is no bar when it comes to true love and we are definitely not living in a century where age difference stops us from marrying the right person
Sony TV's Kehta Hai Dil Jee Le Zara is about a love story between a girl who's older than the guy she loves and the hurdles they come across while they are try to get together.
Saanchi (Sangeeta Ghosh) has been trying to get married for ages now. After her parents passed away she became the head of the family and has been doing a spectacular job providing for them. Her family members Aaji, Nani, younger brother Advait and sister Prachi love her and wish that she marries someone really good.
In walks Dhruv (Ruslaan Mumtaz) – now the dude besides being handsome, is a perfect gentleman a perfect match for Saanchi if you ignore the age difference between them. With great difficulty, Dhruv convinces Saanchi of his love and the two are finally together. However, the first hurdle in their life is to convince Aaji and Nani. And boy, that's not going to be an easy task.
Coming from an orthodox school of thought, it is not going to be a cakewalk to convince them that marrying someone younger than you is not a taboo. In the upcoming episodes, we will see Saanchi and Dhruv telling the elders about their relationship and asking for their approval. Like predicted, the situation will not go down too well with them. They start ignoring Dhruv and conveniently forget all that he has done for their family. They start hunting a guy for Saanchi on a speed-track. Not the one to hurt her elders, Saanchi will cry in solitude.
Will they never understand her? Will Saanchi and Dhruv convince Aaji and Nani about their love and get their blessing for the wedding? Keep watching this space to find out.