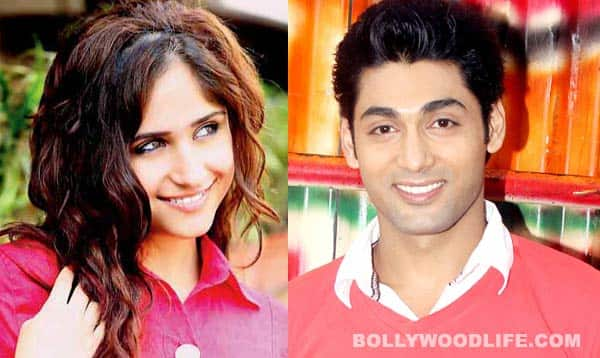 Ankita tried all the mean tricks possible to get hitched to Dhruv, but nothing worked
Kehta Hai Dil Jee Le Zara showcases Saanchi (Sangeeta Ghosh) adjusting to her new family, environment and lifestyle. It's definitely not an easy task for Saanchi, 'coz her in-laws are out for her blood and she doesn't comprehend their world. Her only support system in the house is her husband.
Dhruv (Ruslaan Mumtaz) was engaged to Ankita (Hunar Ali) when he and Saanchi were on a break. However, Dhruv realised his mistake in time and married Saanchi. Ankita has been heartbroken broken and bitter and wanting to split the two lovebirds since then.
In the upcoming episodes, Ankita will come over for dinner at the Goels'; she will accidentally spill something on Dhurv's shirt. Dhruv will run to change his shirt and Ankita will follow him to his bedroom to apologise and will see him showing off his bare body. Ankita will try to get close to him and tease our hero.
Saanchi walks in and catches them flirting with each other. Dhruv and Ankita immediately distance themselves and DV starts justifying and giving an explanation. Ankita rejoices at seeing Saanchi's confusion and anger. When Dhruv starts apologising for his behaviour, Saanchi starts laughing. She tells them that she doesn't doubt her hubby since she loves him and trusts him whole-heartedly.
Guess Ankita just can't manage to divide the lovey dovey couple, yet. Who knows what she will do next?
Keep watching this space to find out more!