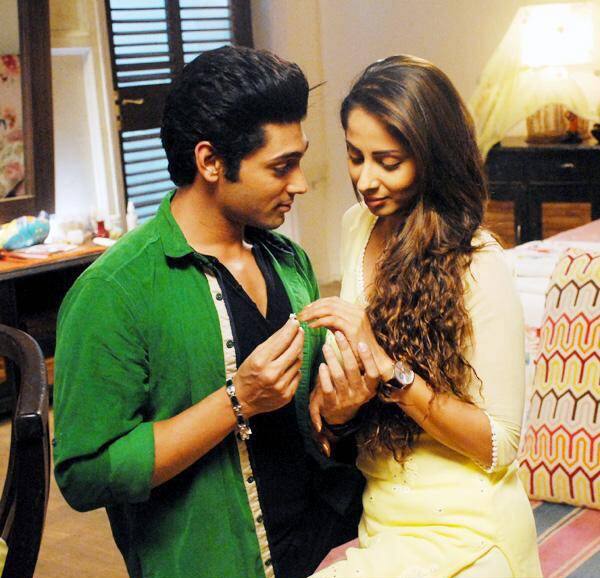 TV shows are often inspired from Bollywood, but this one makes us really giggle
Kehta Hai Dil Jee Le Zara is currently showcasing is currently showcasing showcasing a clash in the family over Saanchi (Sangeeta Ghosh) and Dhruv's (Ruslaan Mumtaz) romantic liaison. Aaji and Nani are miffed with Saanchi for choosing a younger man as her life partner. An upset and heartbroken Saanchi decides to call off her relationship to keep her family happy, but in the process she ends up hurting Dhruv.
The lawyer dude requests Saanchi's brother Addu to help him convince her family. However, no one pays heed to his request. When Saanchi returns Dhruv's ring, he cries and decides to leave Panchgani for good.
He packs his bag and goes to Prabhu Niwas to bid his final goodbye with the hope that Saanchi will stop him. Just as he is leaving, Saanchi realises that she can't let him go just yet and tries to run behind him and stop him, but Aaji holds on to her hand. After pleading and begging to let her go so she can stop him, Aaji in full DDLJ ishtlye leaves her hand and asks her to go live her life- Oh my god!
Saanchi stops Dhruv and they hug and stop right before kissing each other. Damn! So looks like the couple have cleared the initial hurdle, but there's a lot more to come. Picture abhi baaki hai mere dost!