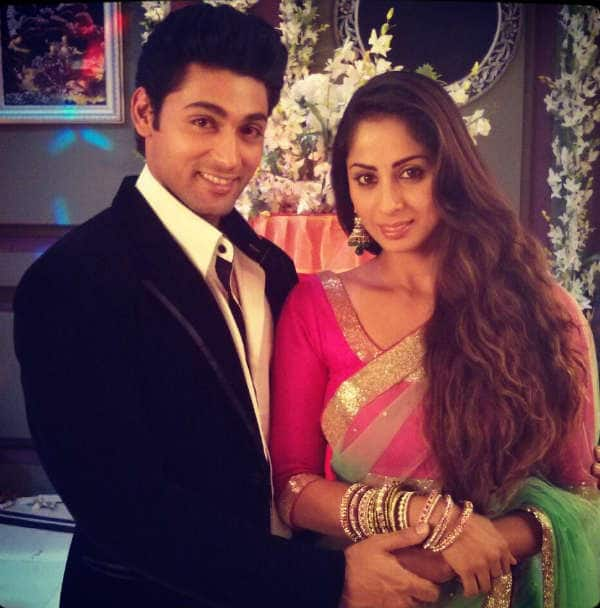 The curtains are finally drawn as the makers finish shooting for the last episode of the show today
Ruslaan Mumtaz and Sangeeta Ghosh's eight month- old daily soap has been wrapped up today. The cast and the crew of Kehta Hai Dil Jee Le Zara cut the cake and bid goodbye to everyone. While it's a sad thing for the fans of Jee Le Zara, here's a bit of information we are sure will cheer them up.
The current track showcases Saanchi being upset when she reads the doctor's reports claiming that she will never be pregnant. When her sister-in-law (Suparna) learns that Saanchi is actually pregnant, she will try to drop her from the stairs. While we initially thought she will have a miscarriage, the doctor who is called informs that Saanchi is pregnant.
Now this will come as a huge surprise to Dhruv and Saanchi. They will then discover that Suparna changed Saanchi's reports and was the reason behind all their distress. The show will end with Saanchi giving birth to twins – a boy and girl.
When we contacted Ruslaan aka DV who made his debut on TV through this show, he said, "It's still not registered that the show has come to end. I will surely miss my co-stars Sangeeta and Delnaaz Irani and the fun we all had together. Most importantly I will miss my fans and all the feedback I used to get on twitter. I am hoping I come back on television soon". Well we wish all the cast and crew good luck and hope they come back with something more interesting.