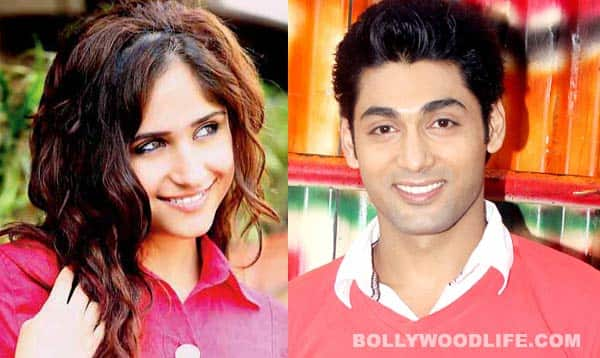 When abandoned by a lover – sad songs and alcohol are the only company one seeks, but will Dhruv regret his decision?
Kehta Hai Dil Jee Le Zara is currently showing the separation of Dhruv (Ruslaan Mumtaz) and Saanchi (Sangeeta Ghosh). In order to keep his mother happy, Saanchi decides to let Dhruv go by faking that she betrayed him. Dhruv knows deep in his heart, that Saanchi will never sell her love for money. However, when he sees her accepting Rs 25 crore from his father to forget him, Dhruv is shocked. He is heartbroken and tries to console himself and forget Saanchi drinking away.
Ankita (Hunar Hali) – Dhruv's best friends, who also harbours feelings for him, tries to cheer him up. She takes him out partying and tries to drill it in his head that Saanchi was just a gold-digger. Ankita wants to marry Dhruv by hook or by crook, so after Dhruv passes out, she lies in the bed with him. In the morning, Ankita walks out of his room with a 'walk of shame'. She lies to Dhruv's mother about their so-called illicit night, which forces her to get her son and Ankita engaged.
Dhurv's mother expresses her displeasure to her son and tells him that he has to get engaged to Ankita now, since he slept with her. Dhruv, who is not yet in his senses and still reeling from the heartbreak, agrees without a second thought. Oops!
We wonder how Saanchi and her family will react when they hear about their alliance. Will Saanchi stop Dhruv? Guess we will have to wait and watch to find out, no?