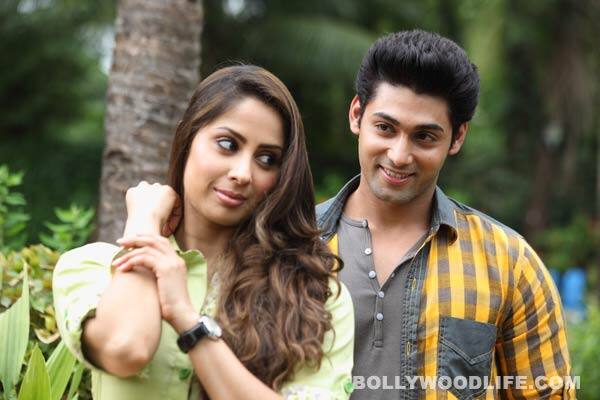 Sony TV's popular show is showcasing some very cute and romantic scenes between the lead actors and we are enjoying it
In the recent episodes of Kehta Hai Dil Jee Le Zara, Dhruv (Ruslaan Mumtaz) confessed his feelings for Saanchi (Sangeeta Ghosh) and she rejects it without a thought.
Dhruv takes it on him to convince her that she loves him as much as he does. In order to prove his point, Dhruv starts flirting with Saanchi which often puts her in an uncomfortable situation.
In the upcoming episode, Saanchi's business will get into trouble and when Dhruv offers to help she shuts him out. So Dhruv waits out in the rain until Saanchi accepts his help. Finally Saanchi relents when she realises that he has been standing in the rain for 12 hours. Dhruv stays up all night to help her and falls sick in the process.
The next day when Saanchi sees Dhruv sick, she sits by his bedside nursing him and doesn't rest for a moment. When Dhruv sees this, he questions her and asks her if it isn't love. Saanchi ignores him and walks away. When she comes back, Dhruv is nowhere to be found. Dilshaad tells her that they found a body with Dhruv's wallet in it. And the police are asking them to come and identify the body.
Saanchi rushes to the police station only to realise that it is not Dhruv. When she turns around she finds Dhruv staring at her with questions all over his face. The moment she sees him, she runs and hugs Dhruv in relief.
Looks like Saanchi will finally accept her feelings for the lawyer dude. How cute!
Keep watching this space to find out more!