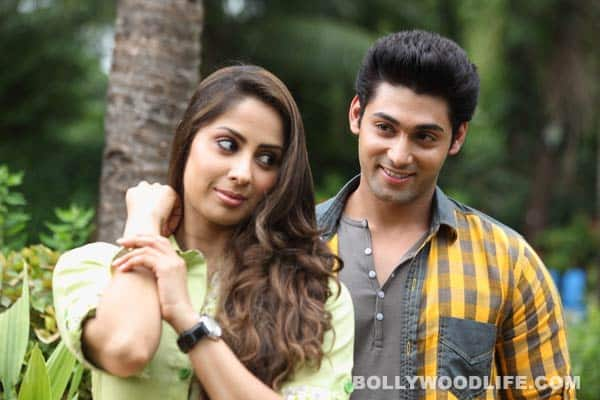 The engagement between Rishi and Saanchi is off; while everyone is upset, Dhruv has a broad smile on his face
Kehta Hai Dil… Jee Le Zara will see some romantic and dramatic episodes this week. Until now Dhruv (Ruslaan Mumtaz) couldn't figure out what he truly felt for Saanchi (Sangeeta Ghosh). Even when his friends told him it was love, he refused to believe it. He called it neighbourly concern, but we knew it was definitely much more than that.
In yesterday's episode, Dhruv rescues Saanchi from jumping into a bad relationship by revealing the true colours of her would-be fiancée. With a lot of courage, she calls off the engagement, which brings a smile on Dhruv's face. It's only after this, the dishy dude realises that he is madly in love with her.
Now, confessing one's love is not an easy task and Dhruv is not too good at it. So he first practices trying to confess to Dilshad (Delnaaz Irani) in different ways. Unfortunately or fortunately for him, Saanchi walks in just at the moment.
Did Saanchi hear Dhruv's confession and if she did, will she agree knowing that she is older than him?
Keep watching this space to find out!