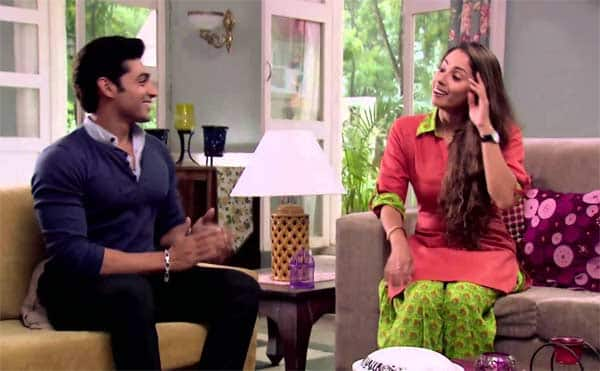 Dhruv confesses about his feelings to Saanchi, but she shuts him out
Kehta Hai Dil Jee Le Zara is now blazing all guns to show the romantic angle between Saanchi and Dhruv. We've been seeing Dhruv (Ruslaan Mumtaz) fighting Saanchi's (Sangeeta Ghosh) property case, which he loses at the local court.
While Dhruv in planning to file a case at the High Court, Saanchi seems to have lost all hope. During this, Dhruv promises her that he will be on her side for the rest of his life 'coz he loves her. This news shocks Saanchi, who thinks her life is already in shambles.
Dhruv doesn't take Saanchi's rejection to heart, in fact he constantly keeps trying to help her, comfort her and indirectly tell her that he will continue to love her. When Saanchi stops his advances and shuts him out; Dhruv tells her naani and daadi about his feelings. While they are shocked at first, they are thrilled to get a boy like Dhruv, who is in love with Saanchi. The two decide to help Dhruv in his mission. Dhruv tries to convince Saanchi that she loves him the way he does, but Saanchi ignores it, until it suddenly dawns on her.
She doesn't realise that she has started depending on his company and almost can't do without him, but doesn't say anything. Will Saanchi figure out it is love? Will Dhruv manage to convince Saanchi that their love is not wrong?
Keep watching this space to find out!