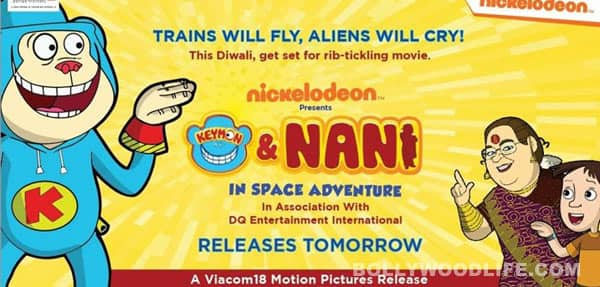 Watch the trailer of Kahaani co-writer Nikhil Vyas' forthcoming film, releasing on November 9
Nikhil Advani's heartwarming animation film Delhi Safari that recently released is still creating waves. It has been shortlisted for consideration for the best animated feature film category for the 85th Academy Awards. Now we have another animation film that seems to be a fun watch. Based on a popular cartoon character Keymon Ache, the concept has been made into a film – Keymon & Nani In Space Adventure. Written by Kahaani co-writer Nikhil Vyas, this ambitious venture has been made by the team at DQ Entertainment.
One of the highlights of KANISA is that the grandma featured in it is an animated version of singer Usha Uthup. We asked Nikhil if the success of DS will rub off on his film, he said, "I sure hope so. We lack animation movies in India and I hope Delhi Safari's success is a shot in the arm for our fledgling animation movie market here."When we asked him if he was wary of the film releasing a week before Shahrukh Khan's Jab Tak Hai Jaan, he replied, "I feel every film finds its right audience. There is place for everyone in Bollywood."
Keymon & Nani In Space Adventure released today (Friday, November 9). Watch the trailer and let us know if you liked it.
ALSO READ: Will Nikhil Advani's animated film Delhi Safari make it to the Oscars?