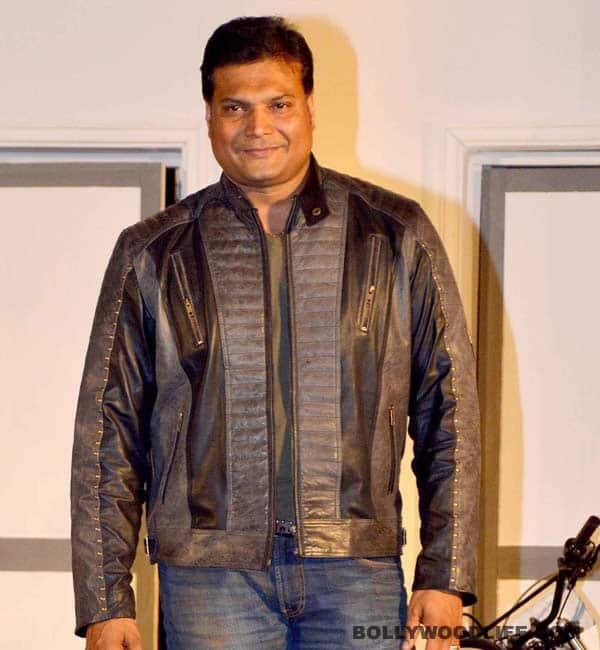 CID's famous detective is now out of the fifth edition of the Indian version of Fear Factor. Read on to know how…
Dayanand Shetty, more popularly known as Daya from CID, was evicted this week from Khatron Ke Khiladi 5 Darr Ka Blockbuster. The farewell was very emotional and every contestant along with the host Rohit Shetty was upset that Daya was bidding adieu to the show. Viewers had high hopes from CID's most popular detective, who is famous for breaking doors, to stay till the end but unfortunately he got evicted pretty early. Dayanand started off the stunt based reality show as one of the most strongest contestants, but with the level of difficulty of the stunts increasing day by day, Daya found his survival more and more difficult.
Daya had once told us that he was afraid of water, and he was struggling in every task that  involved water, but the task in which he got eliminated there was not a speck of water involved. The task was one stunt which was actually very close to the heart of Rohit Shetty, and Daya had to compete with Rajneesh Duggal for it. The car based action stunt required the the two contestants driving themselves out of a moving truck and then reaching Rohit by cycling the remaining distance. Daya's most strongest advantage was his huge size and the strength that he got out of it, but sadly neither of them helped him in his elimination task. The Horsepower stunt where he had to stand on a platform, which got dragged by two horses, while he had to try and grab as many rings as possible which were suspended on a pole. Daya failed miserably to balance himself on the said platform and fell off it as soon as the task started. Daya also failed to reach up to Rohit faster than Rajneesh.
That is exactly how our beloved Daya bid farewell to the adventure pumping and fear thumping reality stunt show. Rohit expressed his heartfelt sorrow as Dayanand left. Daya and Rohit knew each other for over 22 years, but their friendship was never brought onto the show by either of them. Neither of them try to take advantage of this fact and acted pretty professionally on the show. Now that is the sign of true sportsmanship. Hai na peeps?
Dayanand Shetty, you will be deeply missed on the show!