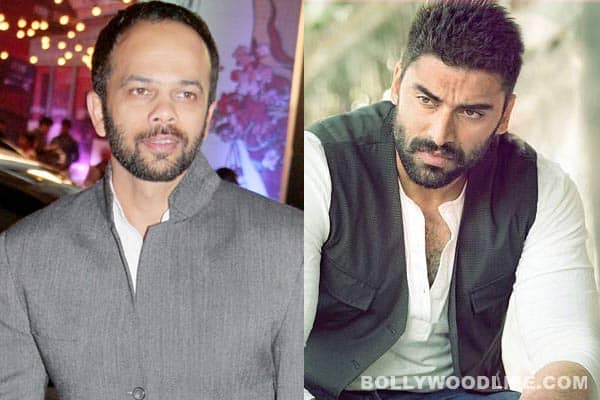 The filmmaker-turned-reality show host has been accused of being biased towards Nikitin Dheer, who played a key role in Rohit's blockbuster movie Chennai Express
Now this allegation is serious enough for us to question the reality factor of the popular reality show Khatron Ke Khiladi, now in its fifth season, being hosted by Rohit Shetty. We hear that Shetty as well as the producers of the show have been accused of playing favourites by allowing Nikitin Dheer, who played the giant Thangabali in Shetty's record breaking Chennai Express, do certain stunts till he got them right. If you find this bit of news shocking, we have even juicer info that can certainly raise your collective eyebrows.
A secret birdie, who is keeping a close eye on how the adventurous show is unfolding in South Africa, chirped to us that model Rajneesh Duggal, who is constantly moving up the popularity chart with his agile moves and incredible fitness, has been completely sidelined. We also gather that the producers of the show have shot two versions of the soon-to-be-aired finale episode-with two different winners! While Rajneesh has won hearts with his daredevilry, Nikitin Dheer has managed to win Shetty over with his apparent closeness to the director.
Does the murmur have any validation to it or is it just the figment of somebody's hyperactive imagination, we wonder… But we must add that this juicy info has got us excited about the forthcoming finale episode. All we can say now is-may the best man win!