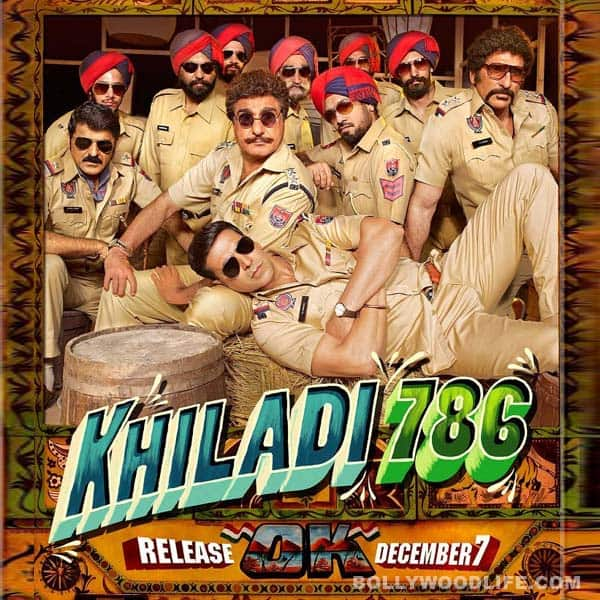 Is Khiladi Kumar taking a dig at his peers?
The new poster of Akshay Kumar's film Khiladi 786 makes us wonder if the action-comedy star is making fun of his colleagues. Take a closer look, and you will realise that not only is everyone dressed in cop uniform, but a majority of the people standing with Akshay are sardars too. What's the idea behind this?
Although Akshay himself is playing a policeman called Bahattar Singh in the film, does coming out with a poster like this mean he is taking a dig at Salman Khan's Chulbul Pandey in Dabangg 2 and Ajay Devgn's sardar avatar in his last release Son of Sardaar? Or is it just a reminder of Akki's Singh is Kinng? Do let us know what you think!
Khiladi 786 releases on December 7, 2012.
VOTE: Dabangg 2, Talaash or Khiladi 786: Which film will you watch first?