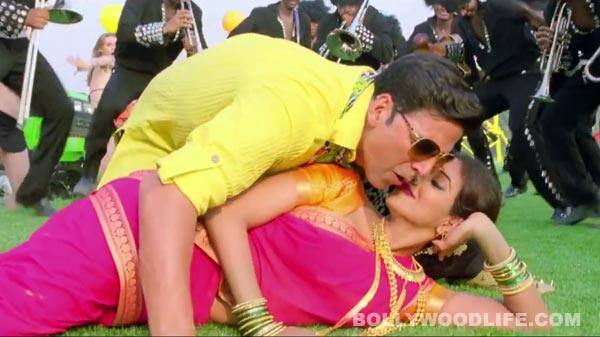 We could not find a better word than 'pathetic' to describe the annoying Himesh Reshammiya number starring Akshay Kumar and Asin
Our curiosity about what Akshay Kumar will be seen doing in his upcoming film Khiladi 786 is simply butchered by what this song presented –both visually and musically. Sung and composed by Himesh Reshammiya and penned haphazardly by Shabir Ahmed, this number is plain disgraceful. Akshay Kumar and Asin are seen shaking their collective booty desperately to make this number look funny. Going by the tormenting presentation, it seems that Akki is still in Joker mode and has not pulled himself out of the loony character he portrayed in Shirish Kunder's disastrous alien saga.
Now you watch this song (though we suggest you don't subject yourself to the sheer suffering) and tell us what torments you most – the music, the choreography or Himessss bhai's (in)famous nasal voice.