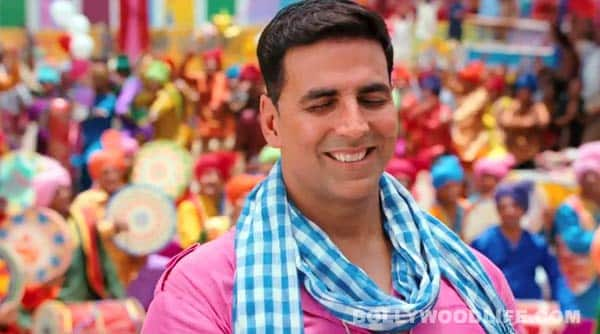 The action hero of B-town sticks to what he loves doing…and that too with his gummy grin intact
We've watched Akshay Kumar bash up the goondas left, right and center in Rowdy Rathore. And in Khiladi 786, we see him doing the same…only in a more stylised way. So when you watch the first official trailer of this movie, know that that's all you'll get. Yup, apart from Akshay giving his famous gummy smiles.
Also in this one there's no trace of the heroine – Asin. Ahem ahem. We didn't even see her on the posters. Did we? And while this movie also features stalwarts like Mithun Chakraborty and Paresh Rawal (now he and Akki have become inseparable, right?) apart from Himesh Reshammiya, the spotlight here is on the Khiladi, who is on a gleeful dhishum-dhishum spree. So nothing overtly hatke here.
But then again, we'd rather you watch the trailer for its fight sequences that seem to have been inspired from the action-guru of all times – Rajinikanth. 'Coz there's Akki stepping on the jeep to smash its bonnet, as if it was some toy car. Then you see him flipping a goon over and over again until you're sure the bad guy would start puking (surprisingly, he doesn't!). And there's…oh wait, why don't you take a look at this for yourself and tell us which punches were the funniest!
Watch the official trailer of Akshay Kumar's Khiladi 786.