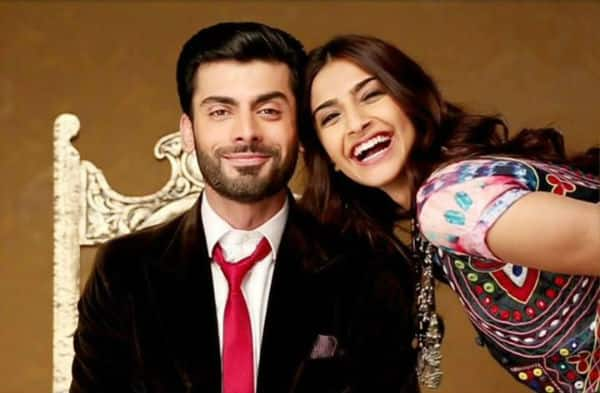 After the two posters the Team Khoobsurat has released a motion poster now
Might we just say at the beginning that Sonam Kapoor and Fawad Khan's crackling chemistry looks absolutely adorable! Khoobsurat looks like a story about a happy-go-lucky girl next door meeting the prim and proper Prince Charming and things getting exciting. Sonam is the royal misfit and Fawad most rightly the Prince Charming.
We loved that in this motion poster Sonam and Fawad could be seen unlike the previous posters! The straightening of the tie by a suave Fawad and the undoing of the same by a quirky Sonam definitely put a smile on our faces.  And here is what we loved the most, the cute and naughty peck Sonam plants on Fawad's cheek leaving Fawad a little confused and a little happy!
So watch the motion poster here guys and tell us if you too are excited about Khoobsurat!