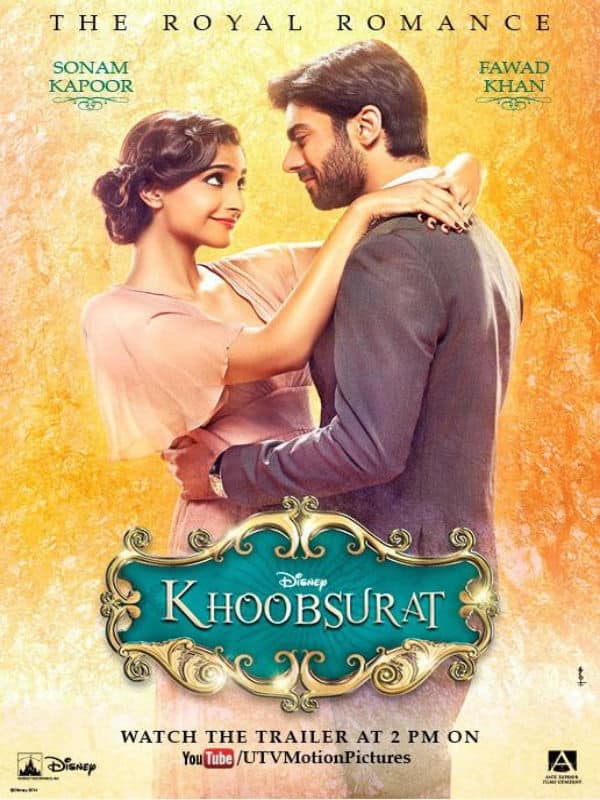 The film's trailer will release today
Sonam Kapoor may be elegant in real life but on reel she will be seen playing a misfit whose collision with a royal Prince Charming gives birth to a romantic love-story. Khoobsurat is touted to be an effervescent romance that is synonymous to a fairy-tale.
The Prince meets the young girl, they go dancing at a ball, their eyes meet, perhaps they share their first kiss too and before the clock strikes twelve they are deeply in love! Now that is not the plot of Khoobsurat but a look at the recently-released poster would make you feel like it is a scene picked right out from one of those fairy-tales you would have read in the past!
The chemistry between a dainty Sonam and a charming Fawad is crackling. The film will mark the Pakistani actor's Bollywood debut.
Will the royal and the misfit break their hearts or will they get their happily ever-after? Wait for Khoobsurat to find out!