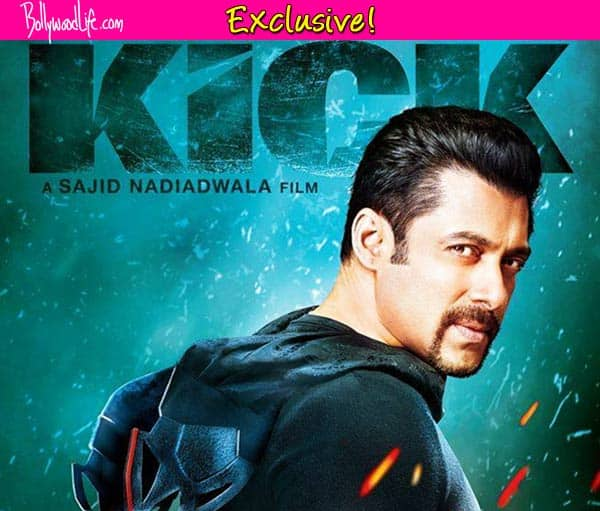 We spoke to an insider who watched Kick last night. Here's what he had to say!
Sajid Nadiadwala held a trial for his film Kick on Wednesday night at Yashraj for the cast and crew. In attendance were Salman Khan's family members as well as those who worked on the film. We spoke to a member connected to the film who told us what to expect from the Kick:
– The film has lavish production values. The first thing that strikes you is how good everything looks. The set decoration, the lavish locales, the clothes, even the special effects and CGI. Sajid Nadiadwala has spent an enormous amount of money to ensure that his directorial debut looks like a million bucks!
– The first half especially the beginning is a little slow, but once the action picks up, there is no stopping. Second half is better than the first where you get to see Salman in a different look.
– Jacqueline looks stunning and this film will rocket her in the big league. She will no longer be known as a heroine who has worked in smaller films. After Kick Jacky will be compared to the likes of Katrina and Deepika. She has given an amazing performance and looks beautiful in every single frame.
– Nargis Fakhri's song is in the film and it comes at the right point. There is a relevance and significance to the timing of this track in the story line. She too looks gorgeous with Salman.
– Salman fans will be blowing whistles and applauding his every dialogue. The famous train scene looks amazing on the big screen. Also he is looking fitter and sexier than ever. You can make out that he's paid a lot of attention to the way he looks in this film.
– Ahmed Khan's choreography especially in Jumme Ki Raat is outstanding. He has given Salman some really difficult steps which he has done with ease. Salman's dancing will be talked about after the film releases. This is a totally different style that he has attempted.
– Both Randeep Hooda and Nawazuddin get equal footage in the film. There is not a single frame or a moment where you feel like Salman is eating up the scene or taking the focus to himself. He has graciously allowed both these actors to perform and showcase their talent and sometimes even taken a backseat to let them flourish!
– This will easily emerge as one of Salman's biggest hits, and will cement his position as one of the biggest stars in the country!
Read full Kick review here:
Kick movie review: Salman Khan's film delivers more than your expectation