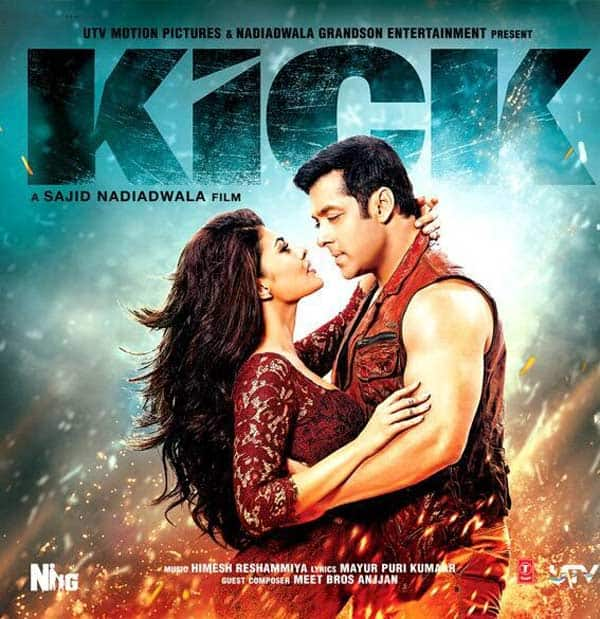 Here is what we think about the Salman-Jacqueline starrer magnum opus
What's it about:
Devi Lal (Salman Khan) gets a 'kick' out of doing the most odd things in life. He doesn't live the stereotypical life of an average Joe. Instead he goes about doing things that make him happy or in his words give him a 'kick'. Before you wonder what is the 'kick' concept, let me tell you that the makers have written the story in such a way that all his idiosyncrasies and strange habits and behavior make sense when the story unfolds to its logical end in the climax. Devi Lal becomes Devil in the second half with a police inspector (Randeep Hooda) playing a cat and mouse game with him. Nawazuddin plays the baddie, but in the most unconventional way. Jacqueline provides the glamour quotient and gives Salman the much needed sizzle and sex appeal. Sajid Nadiadwala smartly weaves in a social message and even subtly promotes Salman's Being Human at various junctures in the film.
What's hot
One word – Salman! This guy has never looked so good in any of his films, and we are talking about his IMDB biography from Wanted to Dabangg. The Salman of Kick seems like a different person. He's more confident, relaxed, at ease even when he's doing Ahmed Khan's difficult dance steps in Jumme Ki Raat, or giving those tight closeups which looked slightly embarrassing in his previous films. A lot of credit goes to his stylists Ashley Rebello and Alvira Agnihotri for presenting and dressing him up in a classy yet massy style. His fans will eat up his every dialogue, move and mannerism in the first half. Jacqueline not only looks like a million bucks but she's sprung a huge surprise in Jumme Ki Raat where she does a Beyonce meets Shakira one minute solo act which will have your jaw drop in awe! Words can't explain the sheer awesomeness of that moment. She also has great chemistry with Salman and that only adds up in making the songs look so much better. Randeep Hooda has some brilliant moments courtesy dialogues by Rajat Arora. But Nawazuddin steals the thunder every time he comes on screen. The actor has got an amazing role in Kick, and he leaves no stone unturned in ensuring he plays up to the gallery with those smart alec one liners. Production values are top class and the film looks rich and stylish. Nargis Fakhri's Devil song comes at the right point giving the film a shot in its arm. She looks stunning and the song looks hauntingly beautiful on the big screen
What's not
We wish the first half had bit more tempo and the action began rolling a little early on. Also there are scenes in the first half between Salman and Mithun that somehow drag on endlessly and serve no real purpose. The sentimental stuff that happens in the second half needed to be toned down as it doesn't fit with the mood and theme of the film. Salman's french beard look came across a bit rushed and takes time to adjust with us.
What to do
Kick isn't just reinventing Salman's work portfolio, but it is also going to rewrite box-office figures and previous records set by the actor. Kick is a full on entertainer that will give you the much needed 'kick' in cinema halls this weekend!
Rating:
out of 5
Reviewed by Tushar P Joshi
* Poor
** Average
*** Good
**** Very good
***** Excellent