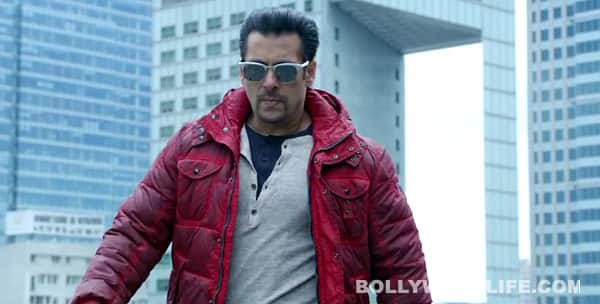 Music: Himesh Reshammiya, Honey Singh, Meet Bros
Lyrics: Mayur Puri, Honey Singh, Kumaar, Shabbir Ahmed, Jasmine Sandlas
Singers: Salman Khan, Honey Singh, Mika Singh, Palak Muchhal, Shreya Ghoshal, DJ Sumit Sethi, Prince, Mohd. Irfan
One of the biggest releases of 2014, the music of Kick has the perfect blend of foot tapping tunes and a major treat for Salman Khan fans – the actor has sung his own version of each track on the album. Here's the music review of the album….
Jumme ki raat
Sung by Mika Singh and Palak Muchhal, the song opens the album with a bang! Full of energy and with colorful lyrics Jumme ki raat has already set the charts on fire. Mika's vocals do full justice to the tone and flavor of the song and Jacqueline's sizzling chemistry with Salman has only made the song hotter!
Hangover
Salman makes his debut on the album as a singer with Hangover. Not the best track on the album, but the tune and melody might grow on you. There is a certain playfulness to Salman's voice that the music composer has retained on the track. Especially on the chorus where the word Hangover is in loop.
Tu hi tu
Mohd Irfan croons this beautiful ballad which has a haunting melody. The lyrics are simple and the track actually is quite hummable. Every Salman movie has a ballad for him to romance the girl, Tu hi tu is one of the better ballads to come out from his films in recent times.
Yaar na miley
Honey Singh pops up on this song with a hard hip-hop beat. The Punjabi fusion with a thug beat in the backdrop gives the song a different flavour. Honey Singh does his usual thing, though we wish his verse was better. The chorus of the song is catchy and Nargis Fakri and Salman will be seen dancing to it.
Jumme Ki Raat (Salman version)
After hearing Mika's version, Salman's rendition of the same song sounds a bit off key. Given the fact that the actor is not a trained singer, his vocals sounds too over produced and strained. We are sure he had a great time recording it in the booth with his antics.
Hangover (MBA swag)
We preferred this version of Meet Bros to Salman's. There is more melody and the tune sounds better with their vocals. Also the tempo is faster with some Punjabi Bhangra flavour and rap in the verses.
Tu Hi Tu (Salman version)
Salman should have stayed away from singing a ballad. He might sound decent on a dance number, but his voice cracks and you can hear the flaws in his voice on this track. Not a great way to close the album, we hope the makers refrained from remixing this ballad and letting Salman massacre it.
Our Pick: Jumme ki raat, Tu hi tu, Yaar na miley
Rating:
out of 5
Reviewed by Tushar P Joshi
* Poor
** Average
*** Good
**** Very good
***** Excellent