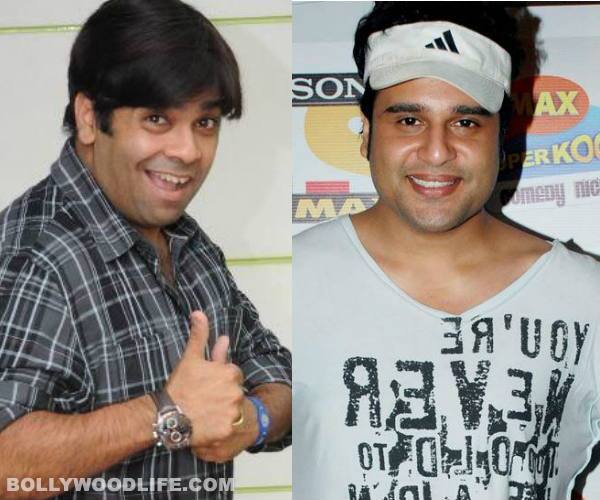 There's major confusion and deliberation over whether the actors are quitting their respective shows or not – the answer is NO
On the weekend, there was a story on the wires stating that Krushna Abhishek is starting a new comedy show with a rival channel. Normal conclusions made us to believe that the actor would have to quit Comedy Circus on Sony TV to do a similar comedy programme for a rival channel.
Then on Monday, agencies carried a story stating that Kiku Sharda of Comedy Nights with Kapil will be joining Krushna on his show. The same logic ideally applies here as well, no?
We received several calls from the PR asking us to remove the story that was done. The PR clarified that both the actors are merely doing a contest for Set Max produced by Optimystix Productions (producers of Comedy Circus). It is only a two week contest from February 9 to February 22, 2014. The comedians will appear in different avatars to quiz the audience during the movie breaks. Krushna and Kiku are not quitting Comedy Circus and Comedy Nights with Kapil respectively.
Krushna's better half Kashmeera Shah went on to tell the media that her beau does not plan to leave the show (Comedy Circus) for anything. He will be loyal till the end; after all it is his landmark show. Kudos to that!
When Kapil Sharma approached Kiku about the rumours of him quitting CNWK, the actor laughed out loud. He asked Kapil to chill and said that he isn't going anywhere just yet. Guess now that everything is settled at last, we can all breathe a sigh of relief.
We are truly glad that our beloved comedians are not leaving any of our favourite shows and depriving us from their awesome comedy, right BollywoodLifers?