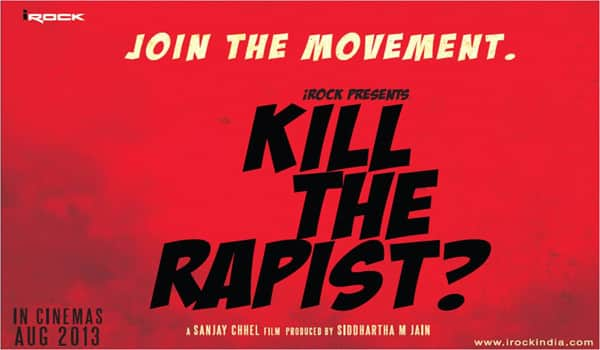 Cineswami is disgusted with the gang-rape of a photojournalist in Mumbai and wants Sanjay Chhel's film on rape to release soon
It was inevitable. For long, Mumbai, the home of Bollywood, expressed outrage but pointed fingers to Delhi whenever the heinous topic of rape came up. Now that a 22-year-old photojournalist has been gang-raped in the heart of the commercial of India, Bollyland has nowhere to point. At least, the film industry, apart from venting their disgust about the cruelty of the act on social media platforms, is doing something about it.
Kill The Rapist?, produced by Siddhartha M Jain's iRock Films and directed by Sanjay Chhel, was due to release in August, our independence month. But the month is nearly gone and there is no sign of the film. It stars Anjali Patil, the feisty actor earlier seen in Delhi in a Day and Chakravyuh. We have no idea what stance the film takes, but the title is provocative enough. At a time when collective frustrations about the breakdown of law and order and the destruction of Indian moral fibre is running high, we can only beseech the filmmakers to release the film as soon as possible.
Until then, given the general lack of protection on our streets, the only solution appears to be to get off the Chennai Express and form neighbourhood watches to protect our women.